Today's Forecast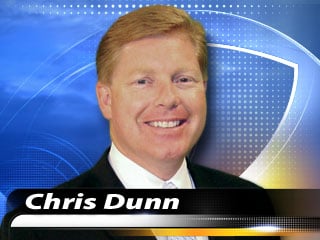 Cooler and breezy today, but not as "gusty" as we saw on Tuesday. Wind gusts in the Valley have been in the 15-20 mph range in most areas.
Today's "cooling" is keeping Valley temperatures in the 80s. Phoenix hit 86° as of 3pm.
We'll see a warming trend take us back to 90° (or just a degree or two warmer) on Thursday and Friday.
Then, our next system moves in Friday night with another round of gusty wind and another cool-down. This one appears to be more significant. In fact, I've dropped Saturday's high into the mid 70s!
Rain? Well, there is a *chance* we could see a passing shower through the Valley on Saturday, but I think the biggest changes everyone will notice will be the cooler temperatures and gusty wind.
Chief Meteorologist Chris Dunn
Join me on FACEBOOK
Follow my TWITTER Weather Feed
5-Day Forecast: Phoenix
Thu
rsday

Sunshine
Fri
day

Mainly Sunny, Becoming Windy
Sat
urday

Windy & Cooler, Scattered Clouds
Sun
day

Clearing Out, Cooler Than Normal
Mon
day

Sunny & Warmer