Today's Forecast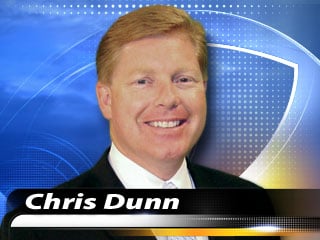 If you are enjoying Spring Training or Spring Break this week... the weather will not disappoint!
We're seeing scattered clouds around today with highs just edging into the lower 80s around the Valley.
Gusty wind that, as expected, has developed along the Colorado River will weaken somewhat during the evening hours. It will be breezy/windy again in areas along the river, but probably not quite as gusty as Tuesday.
In the sky...more of the same on Wednesday, with scattered clouds as a weakening weather system spins through the southwestern U.S. It may generate a few showers over the mountains, but it will be severely lacking in moisture.
After that feature moves along later this week, a large high pressure ridge begins to flex its muscles heading into the weekend. That means tons of sun and afternoon highs jumping into the middle 80s. A few of the warmest spots could get close to 90° by Sunday!
Chief Meteorologist Chris Dunn
Join me on FACEBOOK
Follow my TWITTER Weather Feed