Updated: July 2, 2014 - Detailed Surf forecast for the Palm Beaches and Treasure Coast:
Sorry I haven't updated in a while, I've been out of town then came back to get slammed at work thanks to Arthur!!!
Rewind: the past two days the surf has bumped up in the afternoons thanks to Arthur forming off the coast. Mainly north county northward.
Weather Synopsis: Tropical storm Arthur is getting better organized and strengthening within 100 miles of the coast. There hasn't been much wind on the north and west side of the storm which is why we've only seen sporadic swell only in certain areas.
The strongest winds will stay on the wrong side for us; however, the storm is wrapping up and some strong winds are now picking on on the west side pointed at us. The storm will get too close to the North Carolina coast and cut off our swell maker abruptly. Bringing an end to the swell by the weekend.
The Low Down
Water Temps: 83.
WEDNESDAY: building hard north angle swell from Arthur. Short intervals and peaky clean conditions. Sort of like clean windchop. Waist high+ and building up to chest high plus by the end of the day, possibly even bigger especially upcoast. Wind SW 20kts but beware though, central Florida will probably have onshores (NNE) until the storm pulls north so don't go too far upcoast. Low tide 6am, high tide: 12:30pm.
THURSDAY: Chest-shoulder high (possibly bigger esp north) NE swell with lengthening intervals. Clean and not as crunched together. Wind SW 10-15kts. could have some fun barrels at the right spot.
FRIDAY: Clean chest high, bigger north with light west wind. Surf will drop through the day. Wind West 10kts in the morning, then turning Southeast in the afternoon putting some bump on it.
WEEKEND: Swell quickly dies out, southeast wind picks up some Sunday blowing in a new, small knee high SE windchop.
LOOKING AHEAD, LONG RANGE FORECAST: As we say goodbye to Arthur, we go back to summer flatness with maybe a couple possibilities for some small SE windchop.
It's looking likely that an El Nino is forming. The strength of the El Nino may be similar to 1997's el Nino. Traditionally, an el nino summer means less hurricanes and tropical storms. A look at the 1997 hurricane season shows that fact well.
Less doesn't mean none though, The year Andrew hit was a very slow year. So be prepared every year.
El nino years bring some erratic tracks too, which can be good for surf if we get a storm to do some loops out there. El Nino years also keep the tropical activity close to home. A lot of home grown type storms that develop close to land, and fewer long track storms that cross the Atlantic.
El ninos usually last about a year though and as we go into next winter, we could be looking at a very good surf season. Also, I've researched the past 5 el ninos and made a startling discovery.... 4 out of 5 hurricane seasons AFTER the el nino years were off the charts with activity. 20+ storms form. We shall see.
For more updates, Follow me on Twitter and Instagram for in the field and on the go updates: @surfnweatherman
Next update Wednesday night, May 28th.
Still trying to find another computer to do the IMPACT ZONE show on. Hang in there! I'll find one!
NAO: (We're looking for it to be negative in the winter)
The Arctic Oscillation: (looking for negative in the winter)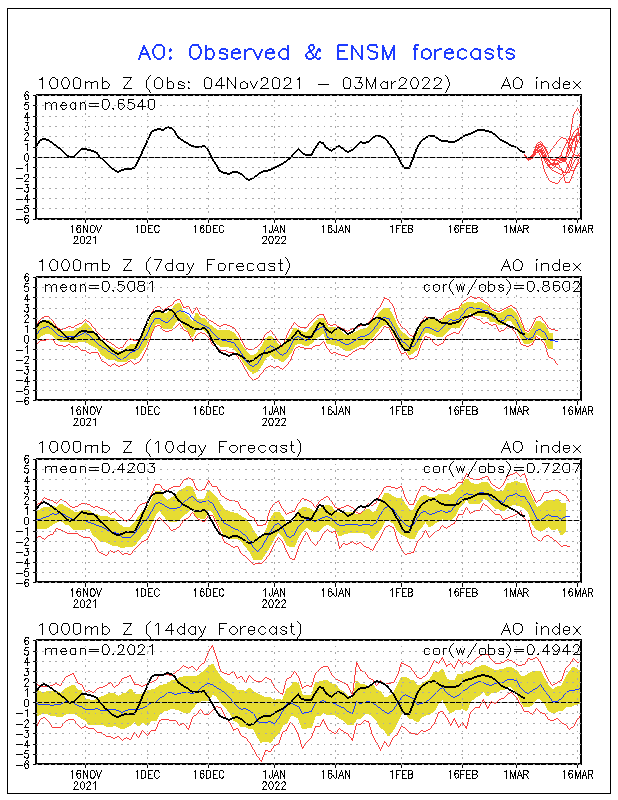 The PNA (we are looking for this to be POSITIVE in the winter)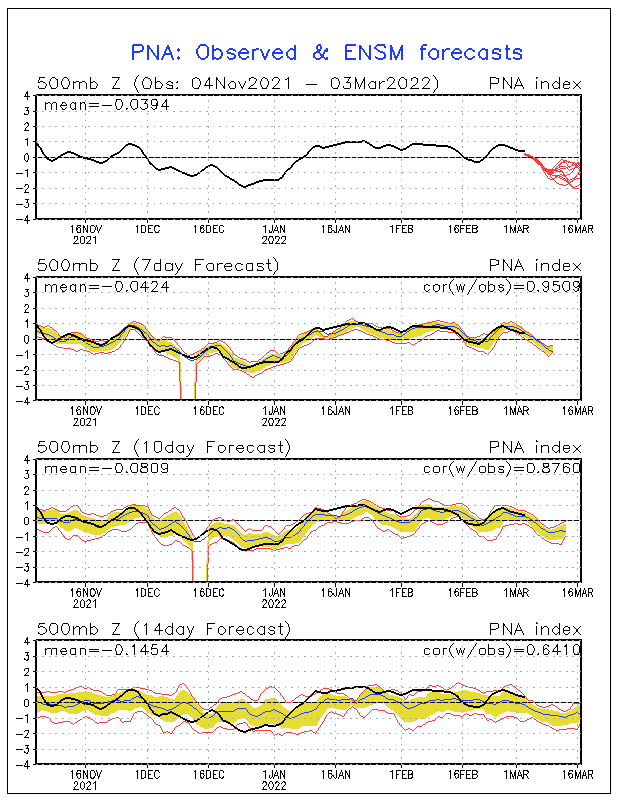 For more updates, Follow me on Twitter and Instagram for in the field and on the go updates: @surfnweatherman
If you have any pictures or video you want everyone to see, upload them to our surfing section of the YOUREPORT page or post on the Surfin Weatherman Facebook Page.
You can also stay up to date by following me on TWITTER (SurfnWeatherman) and Facebook ( Wavecaster Wieland)