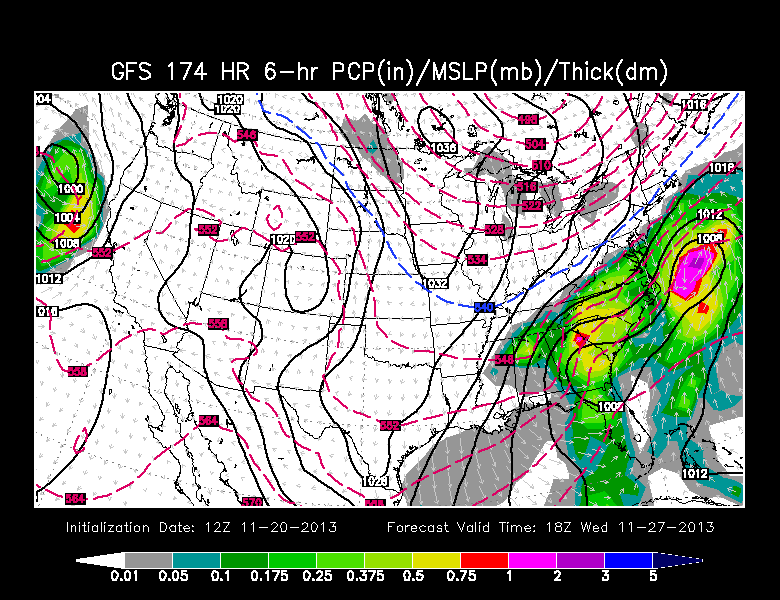 GFS model for next Wednesday
From now through the weekend we'll get several chances for a LITTLE rain, but we aren't looking at any soaking systems. However, going into next week we could get some serious rainfall, and even snow for the higher elevations. Sadly, that rain could arrive for the biggest travel day of the year.
A low pressure will track along the northern gulf, and that will help to throw a lot of moisture our way. It's a classic scenario for snow across the southeast, but in this case the cold air won't be in place (at least that's how it looks right now). We could see 2+ inches of rain between midday Tuesday and late day on Wednesday. It doesn't look like a severe weather scenario, but it could become a localized flooding issue.
Pictured is the GFS model, showing some moderate to heavy rain on midday Wednesday. The European and Canadian models are in decent agreement with GFS as well, so confidence is high that rain will be around Tuesday and Wednesday. Just how much we see, and the exact timing is yet to be determined. Just prepare yourself for some delays in travel, and give yourself plenty of travel time if you are driving in the southeast those days!
We'll stay on top of this important forecast, and keep you posted!