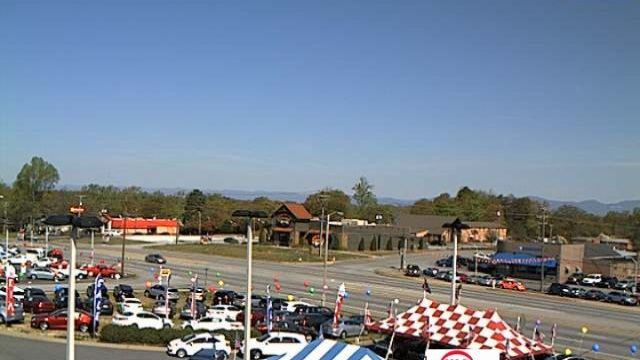 Dry, high pressure settles into the Carolinas today, and it's going to stick around for quite awhile. For us, this means sunny skies and warm air hangs around our region, not only today, but for Friday and through the weekend as well. There is a slight chance for Tennessee border showers or thunderstorms late Friday night, but any that pop up should be gone before Saturday morning.
With all the dry air in place, it'll become quite easy for the sun to do a lot of heating work each day. Today and Friday, highs reach the low to mid-70s. By the weekend, mid-70s to near 80° will be a common sight across our tri-state area.
Early next week, a cold front will help bring moisture back into our area. By mid-Monday, showers develop and they'll last through the day Tuesday with a few thunderstorms added into the mix. This cold front will alter our high temperatures slightly, from the 70s and 80s back into the 60s by Tuesday and Wednesday.