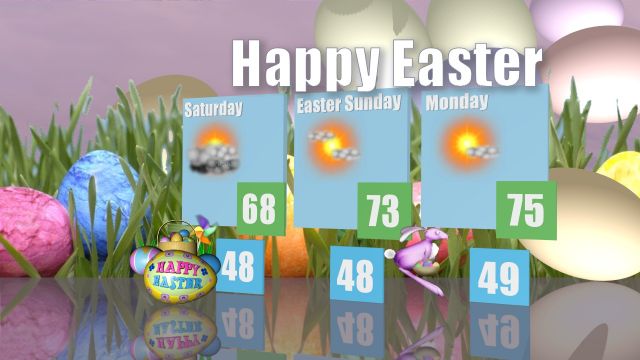 A warm front is pushing toward the western Carolinas today, and the clouds will continue to build. Highs reach the low to mid-60s today, with rain reaching the southern Upstate and NE Georgia by 3pm. The rain will slowly push northward, covering the Upstate by the dinner hour, and finally reaching the mountains later this evening.
Overnight, the low pressure system following the front will track just to our southeast, keeping us in a sector of warm air and scattered rain. The rain will be spotty in the mountains, but steady in the Upstate.
Saturday, as the low moves up the coast we'll continue to be in the path of scattered showers. Highs should reach the mid to upper 60s, with mainly cloudy skies. High pressure sets back up for Easter Sunday, so dry weather returns with partly cloudy skies, and highs a little warmer in the upper 60s to low 70s.