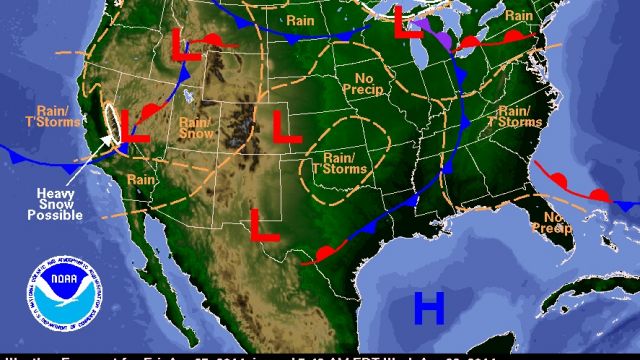 GREENVILLE, SC (FOX Carolina) -
High pressure will remain in control, making way to mostly sunny skies for Wednesday & Thursday. An approaching front will likely bring on a chance of showers for Friday however. This front seems to move quickly through the area, opening the skies once again by late Friday.
Temperatures will likely peak in the lower to mid-70s across the upstate and western North Carolina today under mostly sunny skies. The winds will be mainly out of the North for much the Carolinas. Winds speeds will linger in the single digits for the Upstate while the mountains will see more aggressive winds with gusts as fast as 34 miles per hour.
Thursday will continue the sunshine with temperatures leveled off in the mid to lower 70s once again. Winds, though lighter will likely be making a shift throughout the day to come mainly out of the Southeast as we see the cold front approach.
Rain timing is looking to be early morning Friday, effecting the morning commute. May catch a slight break by late morning, yet another round of showers will push through for early afternoon. Skies look to clear quickly by the early evening hours.
Temperatures warm up nicely for Saturday, pushing north of 80 in the upstate and upper 70s in western North Carolina. Sunday will see another warm and pleasant day before we discuss the return of rain once again for Monday.