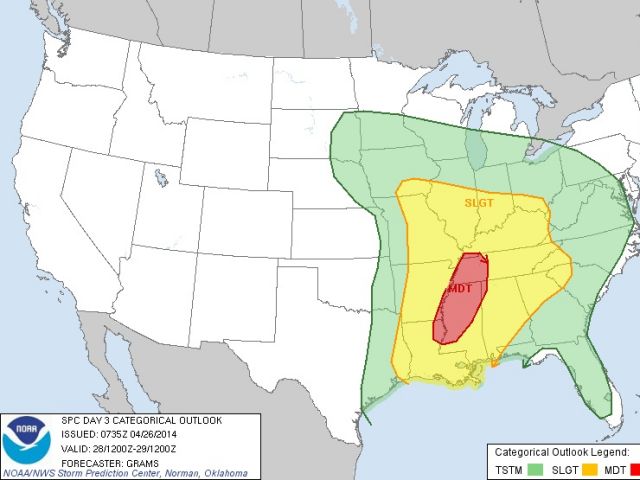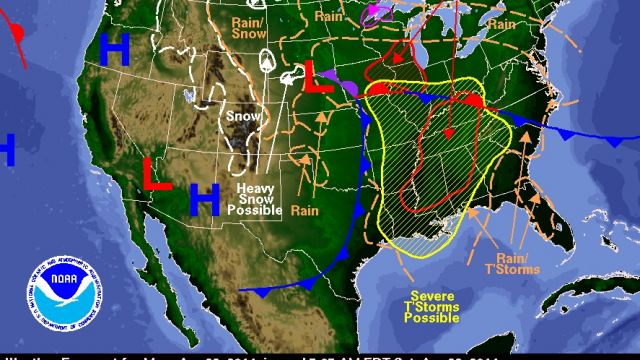 GREENVILLE, SC (FOX Carolina) -
The storm prediction center has put northeast Georgia and the Carolinas under a slight risk of severe weather for Monday as we are expecting to see a few rain showers with the potential of an imbedded thunderstorm.
The weather maker here will be a very sluggish low pressure system that will hover over the central continental United States. This will help to pull plenty of moisture from the Gulf of Mexico into the Gulf region as well as the southeast. Significant heating will increase instability for western Tennessee and Much of Alabama as well as northeastern Louisiana.
These storms will continues to track east throughout the day possibly leaking into northeast Georgia, the Upstate and western North Carolina. As heating continues into the afternoon, some storms may hold enough energy to remain severe by the time it reaches our area.
Expect to see scattered rain showers on Monday with increased cloud cover and a possible thunderstorm throughout the day. The main treat from any developing storms on Monday would most likely be damaging winds, however small hail and an isolated tornado cannot be completely ruled out.
This "cut off Low" or "closed low" will stick around for a bit as it sluggishly tracks towards the great lakes. I expect concerns of rain and thunderstorms to continue until mid-week.