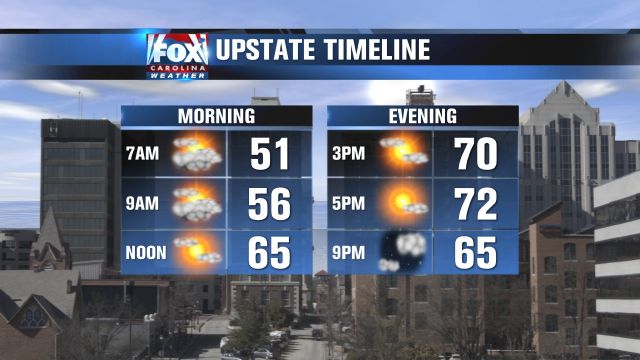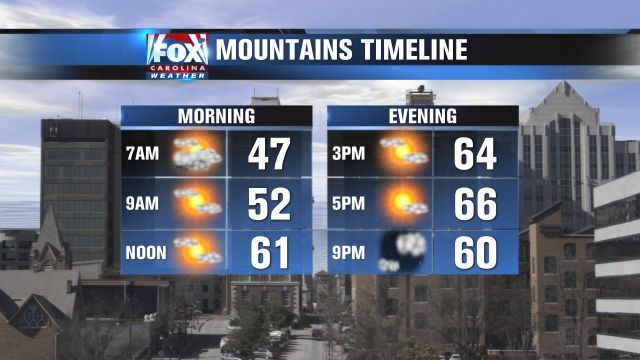 Aren't we lucky! Just in time for the weekend, gorgeous weather is setting up and will stick with us for quite awhile!
Today will bring cloudy skies early, with a quick passing shower in our southern Upstate counties as well as the mountains. Through the day, skies will clear and highs will be slightly cooler than average, topping out in the mid-60s to low 70s.
Saturday:Warm and sunny, in the upper 70s Upstate, and near 70 in the mountains
Sunday: Hot and sunny, in the upper 70s to low 80s.
Monday - Tuesday - Wednesday: More sunny days, with highs jumping into the mid to upper 80s Upstate, and into the low 80s in Western NC.
Late week a few clouds will likely start to push through the southeast, but we're looking to stay rain free from the weekend through at least next Thursday. For everyone who's started their spring garden or fertilized your lawn, you're going to want to break out the hose to water everything! But make sure you do it at the right time. Early AM around sunrise or just before is good, as well as late evening when the sun is going down. Avoid watering during the middle "heat of the day" time, so that the water doesn't evaporate from the soil.