How to be rail safe using these simple tips from Tri-Rail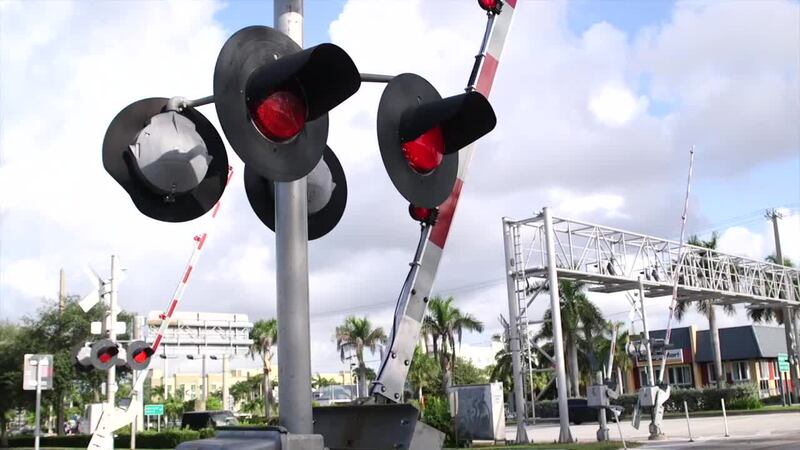 Published: Sep. 13, 2022 at 1:16 PM EDT
WEST PALM BEACH, Florida -- Rail Safety Week is September 19-25, 2022. It's a great time to remind everyone who may encounter rail tracks of how important it is to respect the rails not only for themselves, but also for others within close proximity.
Whether or not you ride a train like Tri-Rail to work or school, rail tracks are commonly encountered by pedestrians, drivers, and cyclists. Knowing how to properly navigate railroads and tracks can save lives and lessen the risks associated with them. Here are some facts, do's and don'ts of rail safety, according to Tri-Rail.
Facts...
Some trains can travel up to 80 mph.
Trains overhang the tracks by at least three feet in both directions, so if you are in the right-of-way next to the track, you can be hit by the train.
It takes more than a mile for some trains to stop.
An approaching train may be closer and traveling faster than it appears.
Trespassing is the leading cause of railroad-related deaths.
Trespassing is against the law on any railroad facility and has fines as well as jail time.
Flashing red lights indicate a train is approaching, do not cross the tracks until the lights have stop flashing and it is safe to do so.
Do's...
Stay behind the stop line or gate while waiting for the train to pass.
Wait for the gates to go up completely before crossing.
Look both ways to ensure there are no other trains coming.
Use sidewalks or other designated crossings.
Obey all signals and warning signs.
Don'ts...
Go around or under the gates when they go down.
Stop on the tracks.
Take shortcuts along or over the tracks. This is trespassing.
Talk on the phone, text or listen to your headphones when crossing the tracks.
Extend your arms, legs or any other body part past the gates or stop bar.
Selfie and photo shoots on train tracks are illegal and can have deadly consequences.
Visit this website for more information on rail safety, and to also view stops and schedules for Tri-Rail. Be safe!
Copyright 2022 WFLX. All rights reserved.