Nike ends ties with Kyrie Irving over antisemitic film controversy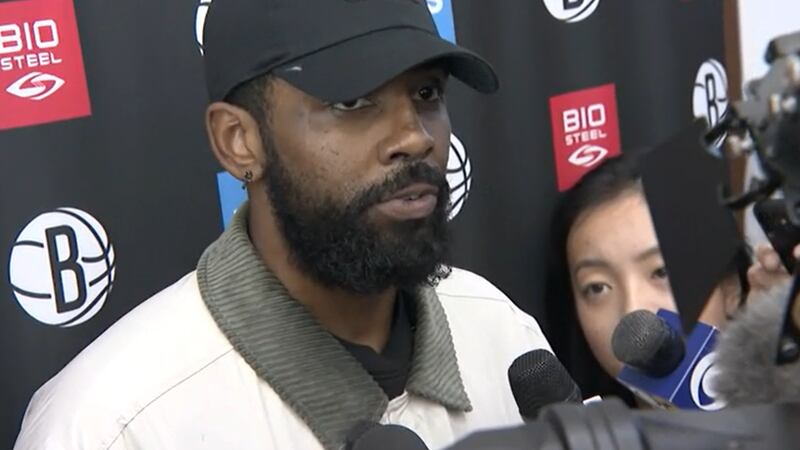 Published: Dec. 5, 2022 at 5:43 PM EST
(CNN) - Nike has formally cut ties with Brooklyn Nets star Kyrie Irving.
The company announced Monday that Nike and the NBA guard have agreed to part ways.
Nike's decision comes weeks after Irving posted a Twitter link to a controversial documentary that contains antisemitic messages.
Irving initially refused to apologize and Nike suspended its relationship with the NBA star, canceling the launch of his Kyrie 8 shoe.
Now, Nike is permanently severing ties, even though Irving has since apologized.
Irving took to Twitter to thank people who ever bought products he endorsed, saying he considers those shoppers as family.
Copyright 2022 CNN Newsource. All rights reserved.