Nightclub for adults with special needs growing in popularity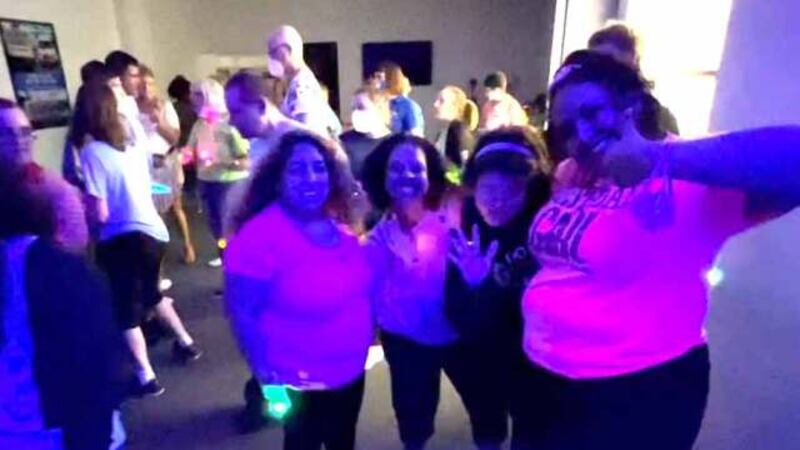 Published: Jan. 13, 2023 at 2:40 PM EST
A nightclub that specifically caters to adults with special needs in Palm Beach County has become more popular every year.
The iCare program started with seven people and it has grown to more than 150 participants. There are 10-15 events held each month, the most popular among them is "Club K," founded by Jackie Kingston.
"Club K is a nightclub for adults with special needs ages 19 and over," she said. "Club K is the favorite event each month. When our participants leave, they immediately start talking about when they're going to hold it the next month."
The event simulates a full nightclub environment.
"From the minute they step off the van, and enter the facility, it's a nightclub. They are greeted by a bouncer. They put on a wristband. We provide dinner, dessert, non-alcoholic champagne and an evening full of club music dancing," Kingston said.
Participants like Zachary Mortman said it's been a great experience, and he's made many new friends.
"Club K is a lot of fun," Mortman said. "We dance to all of our favorite songs, and it's everyone's favorite event."
Deena Chachkes has become a staff member.
"As somebody on the spectrum, it makes me feel good," Chachkes said. "Club K is good for people with disabilities from [ages] 18 to 70. There are always good dancers, and this is their night to shine."
Jimmy Garlinge is a participant who says it's a great time.
"It's for that you want to dance, it's for that you want to rock, it's for all the food and drinks, and all the cookies and snacks," he said.
Erykka Emmans said the group keeps growing, and it's no surprise they needed a new venue with more space.
So, what's her favorite part of the night?
"The music, if I had to say one thing," Emmans said. "But I would also say the fellowship, and the people that surround that fellowship."
Volunteer Anne Bready said she enjoys participating because so many people have made a difference for her and her son through the years.
"I have a son with autism. He lives in a group home and comes home on the weekends, and I just want to pay it forward because so many people are good to us," she said. "Many of these clients will never go to an actual night club, so we try to imitate that effect ... and we promote dancing and laughing and social skills and it's just fun."
Kingston is pleased with its success.
"It makes me feel great that I'm serving my purpose," Kingston said. "I'm doing what I was meant to be doing, and I'm obviously filling a need in the community."
Club K is held once a month through Sea Turtle Adventures and the iCare program.
Contact the group via email at info@seaturtleadventures.comor or by phone at 561-704-5911.
Scripps Only Content 2023