Woman dies after mass shooting at Ilous Ellis Park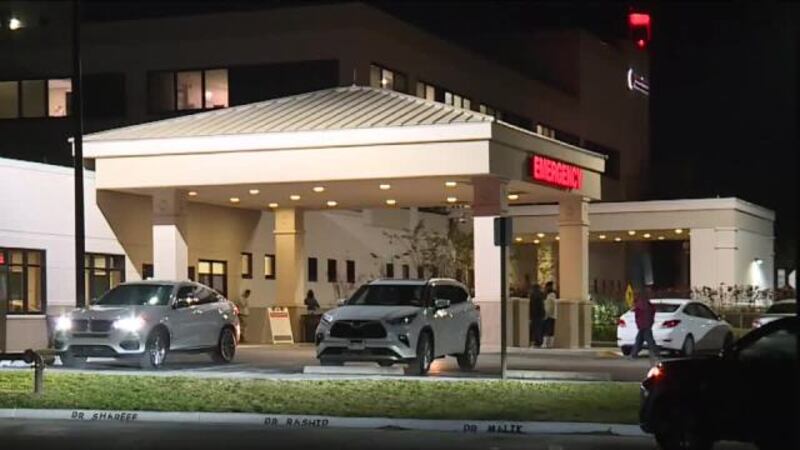 Published: Jan. 17, 2023 at 11:10 AM EST
A 30-year-old woman has died after she and seven others were shot during a car show at Ilous Ellis Park in Fort Pierce on Monday night, St. Lucie County Sheriff Ken Mascara announced Tuesday.
In a news conference, Mascara said the woman was a Fort Pierce native who was at the party with her 6-year-old daughter. The woman died at HCA Florida Lawnwood Hospital.
"And now, what was a shooting investigation has turned into a murder investigation," Mascara said.
The sheriff said a total of eight people were shot and four others were injured as they attempted to flee the "chaotic scene" during the event on Martin Luther King Jr. Day.
Chief Deputy Brian Hester said the shooting was the result of a dispute between two rival Fort Pierce gangs.
"There were over 50 shell casings that were recovered from the scene from three different calibers of weapons," Hester said.
Hester on Tuesday did not release any information about suspects in the case, but said the St. Lucie County Sheriff's Office is in contact with local, state and federal agencies about the investigation.
"If you are thinking of or are hiding, supporting, protecting, aiding or helping in any way any suspect, anyone involved in this heinous incident, I can assure you that we will arrest you and we will charge you to the fullest extent," Hester said.
The sheriff's office has set up a dedicated hotline specifically to gather leads in this case. Call 772-462-3230, or Treasure Coast Crime Stoppers at 1-800-273-8477.
"We want our community to play a role in solving this horrendous event," Mascara said.
The city of Fort Pierce released the following statement regarding the shooting:
"The City of Fort Pierce extends its thoughts and prayers to the families that were impacted by the shooting incident which took place during an event at Lincoln Park Regional Park at 1306 Avenue M on Monday afternoon. Tragically, this incident occurred on a day when our community gathered to pay tribute to the life and legacy of Dr. Martin Luther King, Jr. who dedicated his life to peacefully advancing human rights and equality.

The Fort Pierce Police Department, St. Lucie County Sheriff's Office, and St. Lucie County Fire District responded immediately by securing the site and providing assistance to the injured. The St. Lucie County Sheriff's Office is handling the investigation and the City of Fort Pierce Police Department shall continue to assist our partners at the Sheriff's Office in any way possible to help bring closure to this unfortunate situation.

The City of Fort Pierce is dedicated to the safety of our citizens and our mission to provide a safe environment for all. Those with information related to this incident should contact Treasure Coast Crime Stoppers at 1-800-273-8477."
Scripps Only Content 2023