Patrick Surtain leaves Dolphins to take job at FSU
Miami defensive assistant joins Seminoles as new defensive backs coach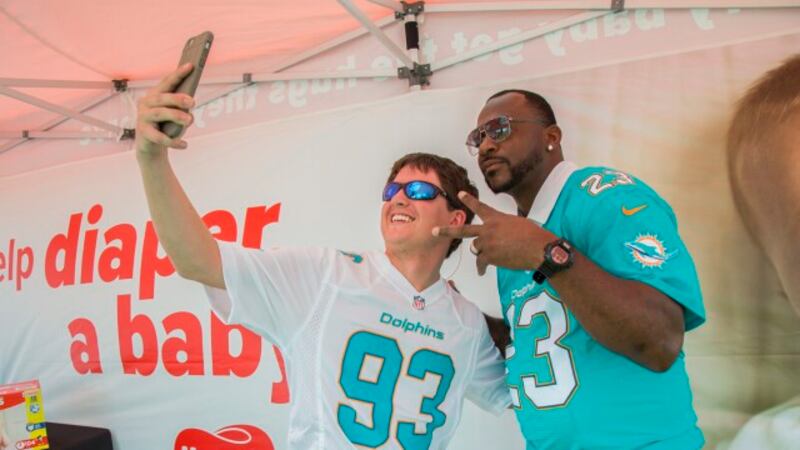 Published: Jan. 18, 2023 at 10:07 PM EST
Patrick Surtain is going back to college.
The Miami Dolphins defensive assistant has been hired by Florida State as the new defensive backs coach under Mike Norvell, the school announced Wednesday.
It had been widely reported that the former Pro Bowl cornerback was leaving Miami to join the Seminoles, but the hire wasn't made official until three days after the Dolphins' season came to an end with a 34-31 loss to the Buffalo Bills in the playoffs.
"I'm incredibly excited to have Patrick Surtain joining the 'Nole family," Norvell said in a statement. "He brings a wealth of playing and coaching experience at the highest levels and has prioritized genuine relationships and developing players on and off the field. Patrick was an elite NFL player for more than a decade and then earned remarkable success as a high school coach in South Florida before continuing his development as an NFL coach."
Surtain spent the past season as a defensive assistant under first-year head coach Mike McDaniel. Before that, Surtain spent six seasons as head coach at American Heritage in Plantation, leading the Patriots to three state championships.
A second-round draft pick out of Southern Mississippi, the 11-year NFL veteran spent his first seven seasons with the Dolphins (1998-2004) and was a three-time Pro Bowl selection. During his time with the Dolphins, Surtain had 344 tackles, 6.5 sacks and 29 interceptions, tied for fourth-most in team history.
He spent his final four seasons with the Kansas City Chiefs (2005-08).
"It's an honor to be joining the Florida State football family," Surtain said. "When my NFL career finished, I knew I wanted to make an impact on the next generation, and that's why I began coaching. Through my time coaching high school and in the NFL, I've experienced how to maximize student-athletes' potential coming into college and prepare them to be impactful at the next level. I appreciate the opportunity to continue building on the DBU legacy here at Florida State. I'm excited to hit the ground running with our current team and to start meeting future Seminoles."
Surtain's son, Patrick Surtain II, starred at Alabama and is a Pro Bowl cornerback for the Denver Broncos, who selected him with the No. 9 overall pick in the 2021 NFL Draft.
Surtain replaces Marcus Woodson, who left to become co-defensive coordinator at Arkansas.
The Seminoles finished the 2022 season ranked No. 11 in the country. They won their final six games, including a 35-32 victory against Oklahoma in the Cheez-It Bowl, to cap their first 10-win season since 2016.
Scripps Only Content 2023