4 ejected in Martin County crash involving Tesla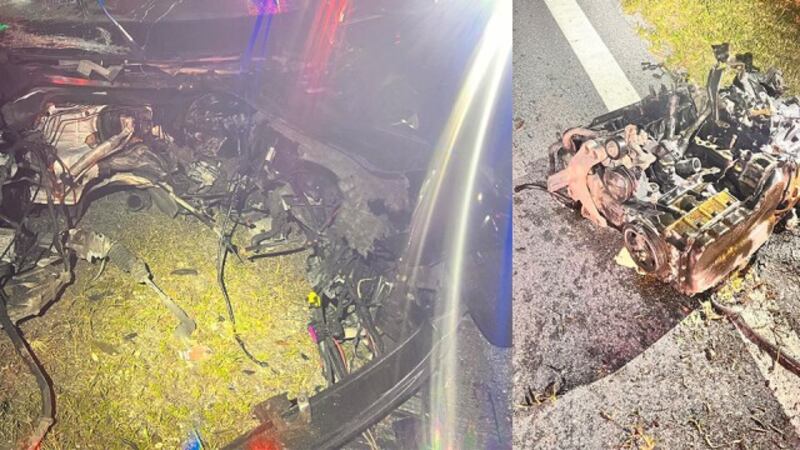 Published: Jan. 21, 2023 at 7:55 AM EST
Four people were found lying in a Martin County roadway after an overnight crash that left them seriously injured, according to the Martin County Sheriff's Office.
Deputies said in a Facebook post that a Tesla and another vehicle collided about midnight at Dixie Highway and Savannah Road.
The impact was such that all four people were ejected from their vehicles and found in the roadway when deputies arrived.
Deputies said an engine from one of the vehicles landed about 50 yards away from the crash scene.
Three of the victims were taken to a hospital by ambulance. A fourth victim was flown by helicopter to a nearby trauma center.
Although the victims were seriously injured, all were expected to survive, deputies said.
A preliminary investigation by deputies indicated that speeding was a factor in the crash.
"This is our third catastrophic crash with Teslas in just the last couple weeks," Martin County Sheriff William Snyder said Saturday. "We're seeing an overall pattern here in Martin County of more aggressive driving, greater speeds and just a general cavalier sense towards their fellow motorists' safety."
Snyder said, although investigators don't yet have all the facts, it's clear "ultra-high speeds were involved."
"It's only by the grace of God that someone didn't die," he added.
Scripps Only Content 2023