St. Ann Catholic School at 100: 'Children don't just graduate'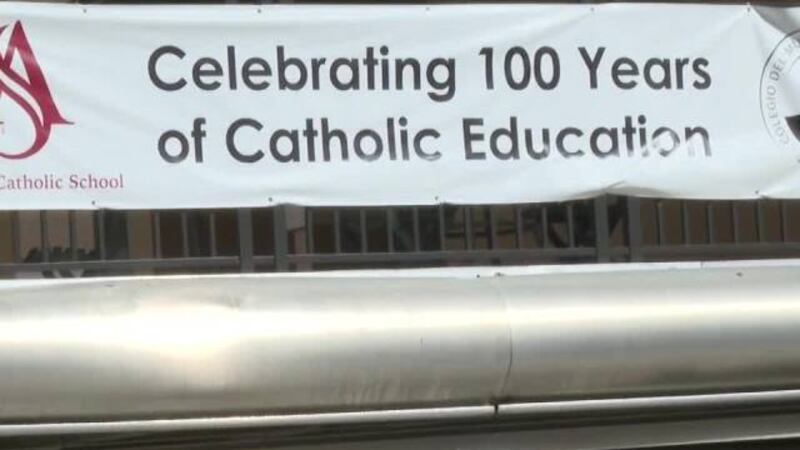 Published: Jan. 25, 2023 at 3:30 PM EST
A special celebration took place Wednesday at St. Ann Catholic School, marking 100 years of education and tradition.
St. Ann is one of those landmarks in West Palm Beach that's engrained in the city.
Alumni, parents, school staff and students celebrated the milestone anniversary Wednesday.
A packed gymnasium watched Bishop Gerald Barbarito lead the school's ceremony.
The oldest school in the Diocese of Palm Beach has an enrollment of about 300 students.
WFLX spoke with parents and even longtime teachers who reflected on the school's history.
Susan McGhie taught at St. Ann for 35 years.
"It's very special for something to have lasted 100 years," she said. "I mean, there were some years where enrollment wasn't up, and we were worried we might have to close. But we've always made it through."
Laura Romanello is the parent of an eighth-grade student at St. Ann. She also has two children who attended the school.
"Children don't just graduate from this school. They come back," Romanello said. "They either come back to be part of the education or they come back to give and enrich in ways that, you know, the school has given to them."
The school is affiliated with St. Ann Catholic Church, which was where former President John F. Kennedy attended his last mass before his 1963 assassination. It's also a church that had its steeple blown off in the hurricane of 1928.
Scripps Only Content 2023