Man arrested after wandering near 'family suite' at Mar-a-Lago
Joshua Warnock, 25, faces federal charge after Jan. 8 incident at former President Donald Trump's Palm Beach home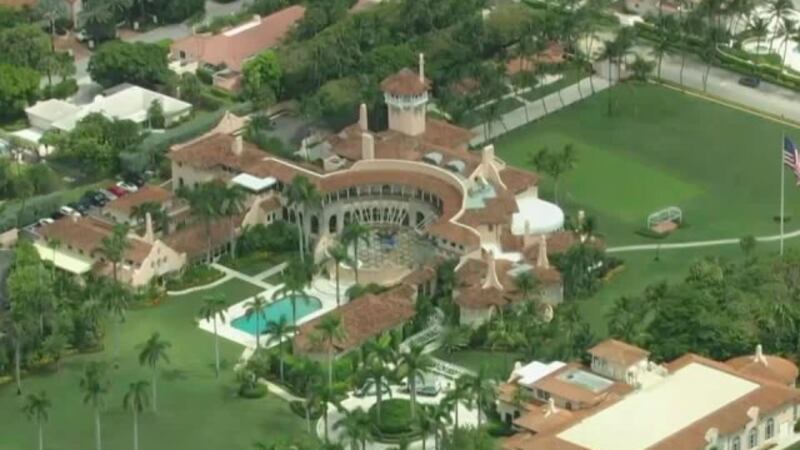 Published: Jan. 31, 2023 at 9:25 AM EST
A 25-year-old man was arrested at Mar-a-Lago earlier this month after he was found wandering the property without authorization, just hours after being denied entry when he sought to speak with former President Donald Trump, according to federal and Palm Beach County court records.
Joshua Warnock was arrested by Palm Beach police Jan. 8 on a trespassing charge.
According to a federal criminal complaint, Warnock had approached the main gate to Mar-a-Lago that afternoon, insisting that he needed to speak with Trump, who lives at the Palm Beach estate and was home at the time.
Police and a U.S. Secret Service agent informed Warnock that Mar-a-Lago was a restricted area and that he needed to leave. He was then escorted from the main gate to Woodbridge Road and South Ocean Boulevard and warned that he would be arrested if he returned.
Shortly after 6 p.m., a Secret Service agent at Mar-a-Lago noticed a man "walking up the pool deck staircase adjacent to the family suite." The man was identified as Warnock and detained until police arrived.
According to the complaint, Warnock admitted that he "climbed up a big step" to get to the "front yard" and made his way toward the pool.
Secret Service agents later determined that Warnock was able to jump over a concrete ledge dividing Mar-a-Lago from a public area along Southern Boulevard.
Warnock now faces a federal charge of knowingly entering or remaining in a restricted building or grounds.
Scripps Only Content 2023