Living Room Theaters on FAU Boca Raton campus to close permanently Feb. 9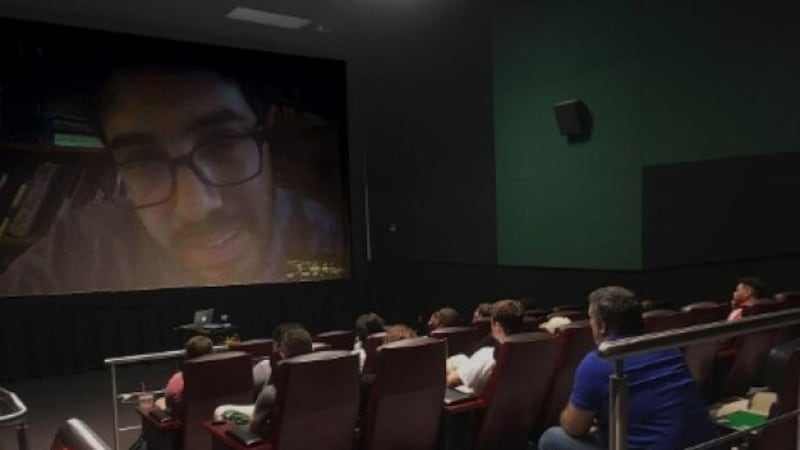 Published: Jan. 31, 2023 at 8:50 PM EST
Living Room Theaters, an independent film theater on Florida Atlantic University's Boca Raton campus, will close permanently on Feb. 9, the company announced, citing low attendance in the aftermath of the COVID-19 pandemic.
Independent and foreign films were shown on four screens since 2010 in a public/private collaboration with the university.
The movie showings have traditionally been patronized by an older audience, who were hesitant to return to public movie screenings nationwide, officials said.
Attendance in the key holiday period of Christmas through New Years was down by 75% compared with the same period in 2019 before the pandemic.
"This location was a dream brought to reality," Ernesto Rimoch, owner and President of Living Room Theaters, said in a news release. "Closing was a very sad and tough decision."
Fresh films and the cafe will continue to open through the final day "to give our loyal patrons one last chance to come and say goodbye with us and celebrate the good thing we had here," Rimoch said.
Imprisoned Iranian filmmaker Jafar Panahi's No Bears opens Friday along with the documentary Turn Every Page, which details the 50-year relationship between two literary legends.
"We're going to stay true to our legacy and finish with some fantastic films," Herring said.
Tickets and show times can be found on its website.
The films are shown in the CU-97 building for the School of Communications and Multimedia Studies. The auditoriums are used as classrooms by FAU during weekdays and operated by Living Room Theaters in the evenings and on weekends.
Locations in Portland, Ore., and Indianapolis, Ind. will remain open.
The Portland location opened in 2006 with six screens. In late 2020, the company's third and largest eight-screen location opened in the $300 million Bottleworks district development in downtown Indianapolis.
Earlier this month, Regal Cinemas announced the closure of Shadowood 16 movie theater west of Boca Raton
Scripps Only Content 2023