WFLX helps Girl Scouts troop get $3,000 refund from Amtrak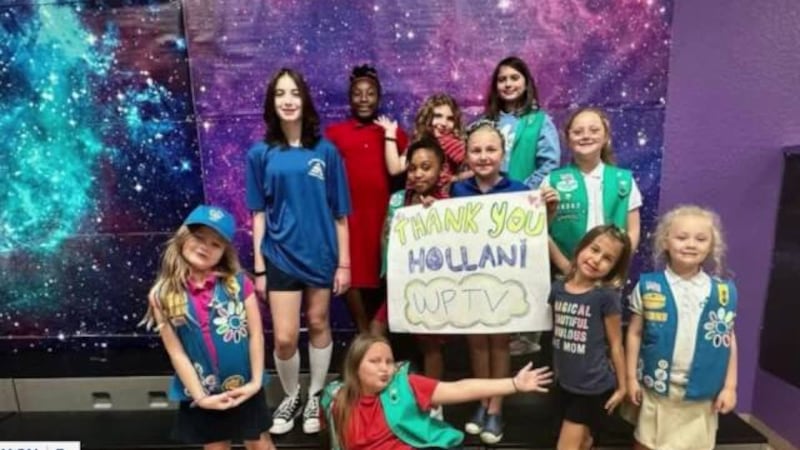 Published: Feb. 13, 2023 at 10:55 AM EST
A Girl Scouts troop from Palm Beach Gardens got a sweet surprise.
Nearly seven months after waiting for a refund from Amtrak, their check finally came in the mail.
Ebonie Taylor, the troop leader, credits WFLX's Hollani Davis for getting their money back. Taylor said she had made numerous phone calls and sent emails and continued to get the runaround.
One time, Taylor said an Amtrak representative told her they credited her troop's account, which she said is false.
Last summer, the girls and their families were supposed to take a trip to Savannah, Georgia to visit the birthplace of the Girl Scouts founder Juliette Gordon Low.
The morning of the trip, the group received a call that the train was late. However, once they showed up to the downtown West Palm Beach station at the new time, the train still did not show as scheduled.
The group made the decision to drive to Georgia after receiving instructions on how to get their nearly $3,000 refund.
Amtrak said in a statement sent to WFLX that "We appreciate Ms. Taylor's patience as we worked to resolve this issue and process the refund."
Scripps Only Content 2023