Enjoy a FREE Easter Egg Hunt at Delray Marketplace on Saturday, March 25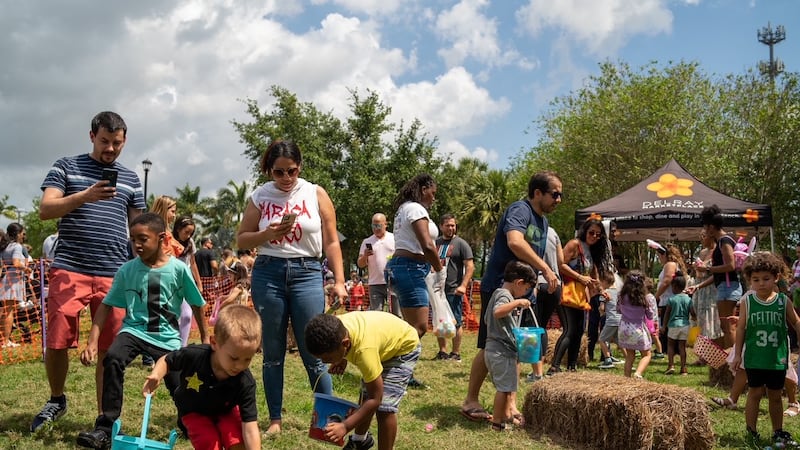 Published: Mar. 13, 2023 at 2:38 PM EDT
DELRAY BEACH, Florida (SOUTH FLORIDA WEEKEND) - Looking for the Easter bunny? You can find him at the Delray Marketplace Easter Egg Hunt! The FREE event is Saturday, March 25 at the shopping center located at 14851 Lyons Road in Delray Beach.
The Egg Hunt runs from 11:00 a.m. to 2:00 p.m. The schedule is as follows:
Ages 2 and under -- 11:15 am

Ages 3-5 -- 12:00 pm

Ages 6-8 -- 12:45 pm

Ages 9-10 -- 1:30 pm
In addition to the classic egg hunt, there will also be a balloon artist, train rides, games, crafts, music, and an inflatable obstacle course! The Egg Hunt is taking place at the Amphitheater. The other scheduled activities will take place throughout Delray Marketplace. In case it rains, the event will be held the next day - Sunday, March 26th.
For more information, visit DelrayMarket.com.
Copyright 2023 WFLX. All rights reserved.