Crash victim 5 years ago urging lawmakers to block insurance reform bill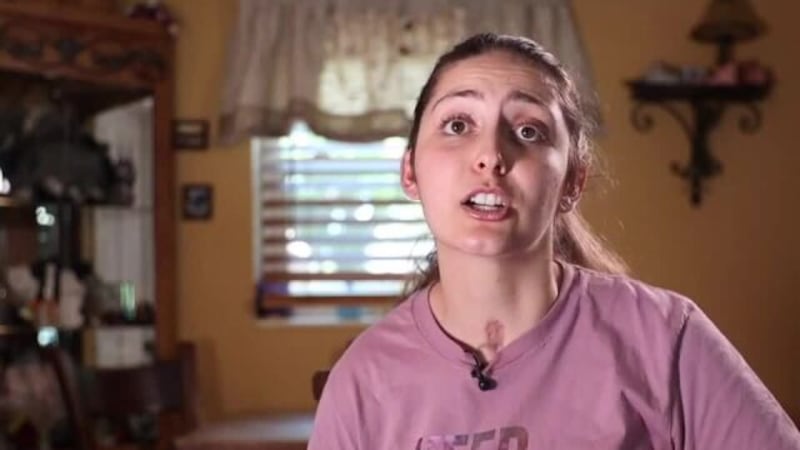 Published: Mar. 17, 2023 at 4:20 PM EDT
Nearly five years ago, a Delray Beach teenager, Farrah Fox, was so badly hurt in a car crash, she had to learn how to walk, talk and eat all over again. A bill making progress through the Florida legislature, she fears, could prevent future crash victims from getting the same level of life-changing care.
An insurance reform bill, or a tort reform bill, could put a cap on what insurance companies have to pay out in insurance claims.
The cap could be at around 140% of what Medicaid would charge for a procedure.
One opponent of the bill, a personal injury attorney in Southwest Florida, Preston Scheiner, gave the following example of how he thinks the cap will impact patients who are not at fault.
"If an injured person gets catastrophically hurt in a wreck, transported to Lee Memorial Hospital and has a lower extremity procedure, they will be charged by the hospital as a self-pay patient $92,129," Scheiner said. "The Medicare reimbursement rate is $13,000. So, an uninsured patient who gets transported to the hospital accrues a bill of $92,000 that the hospital has a right to collect. The patient will be limited under this language to recovering $13,000 from the responsible party, from the insurance company in that case. The $80,000 difference will be on that person's credit report as debt because they won't be able to recover it."
In August 2018, Fox was injured when investigators said an off-duty PBSO deputy, Michael D'Avonzo, ran a stop sign and t-boned the car in which Fox was riding. A judge fined D'Avanzo $500, suspended his license for three months and assigned aggressive driving school.
Fox, who was a University of Central Florida student at the time, suffered a traumatic brain injury and was in a coma for more than four weeks. She likely will require therapy for her lifetime.
After the crash, unable to speak, she said she felt trapped inside her body.
"Because I got the care I needed, I'm no longer trapped in my body," Fox said.
She said because she was on Medicaid at the time, it was harder to find a top-notch therapy clinic that would take her. She got a letter of protection, which essentially tells a medical clinic or physician to start treatment right away with the promise of paying for the treatment in the future, often when a civil case is resolved.
"I can't imagine what life would have been like, my life, her life, our family's lives, if Farrah wasn't able to get this kind of treatment because of the letters of protection and deferred payment plan," her father, Ira Fox, said.
He fears future crash victims, injured at no fault of their own, could get less money to cover medical bills and therapies at private clinics like the one where Farrah was treated. He worries clinics might not accept people if they do not think they will be paid more than 140% of the Medicaid rate.
"That's not fair. Not at all," Farrah said.
They joined dozens of people who traveled to Tallahassee to urge lawmakers not to pass the bill.
But supporters say the cap in insurance payouts is one way to remove the incentive for people to file frivolous lawsuits and bring balance to the state's insurance industry.
"A $20,000 procedure billed out by a doctor under a [Letter of Protection] for $200,000, I see that commonly," Joe Tessitore with the Florida Chamber of Commerce told lawmakers. "How does that make any sense in a system? We're not compensating for actual bills. We're turning it into a money generator for the plaintiff's bar and for wealthy doctors. That's what's going on in this state."
The bill continues to move through House and Senate committees.
Scripps Only Content 2023