Suspect disposed of missing Georgia man's body, police say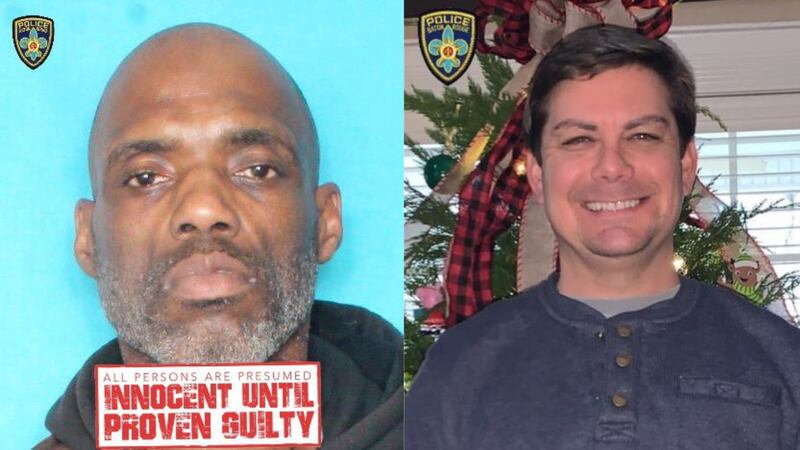 Published: Mar. 21, 2023 at 5:45 AM EDT
BATON ROUGE, La. (WAFB/Gray News) - The man previously arrested for using Nathan Millard's debit card is now facing upgraded charges for allegedly improperly disposing of the Georgia businessman's body, officials say.
According to Baton Rouge police, 45-year-old Derrick Perkins was charged March 20 with unlawful disposal of remains, obstruction of justice, simple criminal damage to property and failure to seek assistance.
Millard was found dead on March 6 after he was reported missing for nearly two weeks. The 42-year-old was in Louisiana on what was supposed to be a brief business trip.
An autopsy found no signs of trauma to Millard's body, and his family was told his death was likely from a drug overdose, officials say.
Toxicology tests to confirm or eliminate the possibility of an overdose could take several additional weeks to complete.
Police initially arrested Perkins a week earlier when he was accused of using Millard's debit card to make purchases at two convenience stores on Feb. 23, according to the report.
He was charged on March 13 with a probation violation, criminal damage to property, three counts of access device fraud and unauthorized use of a motor vehicle.
Surveillance footage reportedly helped officials connect Perkins to the fraudulent charges made on Millard's bank statements, the arrest report states.
Perkins is also accused of stealing a blue 2004 Toyota Camry on Feb. 3. It is the car that police said Perkins was last seen driving when they were searching for him.
According to the arrest report, license plate readers showed the plate on the vehicle was switched in February and in March. The front bumper was spraypainted a different shade of blue, but the vehicle was able to be identified by its dents and bumper sticker.
Officials say Perkins removed the bumper sticker and attempted to sand the bumper down around the time the missing persons investigation gained national attention. This was likely done in an effort to disguise the vehicle, investigators wrote in the report.
A police spokesperson said the car was burned and found near where Millard's body was discovered.
Jail records show that a $14,000 bond was set for Perkins' on the original charges related to the Millard case, but he cannot be released because he has a hold for a parole violation.
Copyright 2023 WAFB via Gray Media Group, Inc. All rights reserved.