Bills in Florida Legislature impacting LGBTQ+ community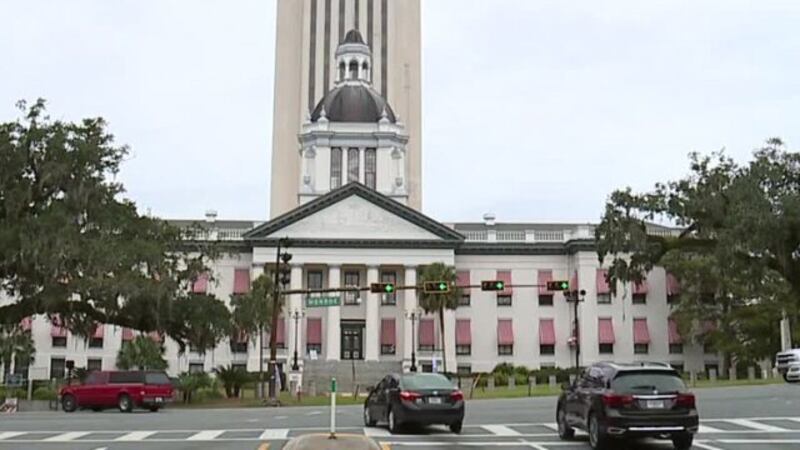 Published: Mar. 24, 2023 at 5:05 PM EDT
There are several bills impacting the LGBTQ+ community making their way through the Florida Legislature in Tallahassee.
Here is a look each bill and what it would mean.
HB 1423 and SB 1438 The House and Senate bills seek to revoke the license of any public establishment that admits a child to an "adult live performance," such as drag shows. WFLX's Ashleigh Walters spoke to a South Florida drag queen and the state lawmaker who proposed the House bill.
SB 254 The bill could limit custody for parents who support sex-reassignment surgeries for their children. WFLX's Meghan McRoberts spoke with a mother who's concerned about what it will mean for her family.
HB 1521 and SB 1674 The House bill and its Senate companion bill take the school bathroom debate to restaurants, health-care facilities and other public places. The bills would prohibit trans people from using the bathroom that corresponds with their gender and require certain businesses and public places to have male, female and unisex restrooms.
HB1069 The bill requires schools to define "sex" as either male or female depending on reproductive characteristics. It would require schools to teach that as the definition and that "these reproductive roles are binary, stable and unchangeable," restricting students from learning about transgender and non-binary identities.
HB 999 This bill would do the same thing but at the college level. It also eliminates gender studies as a major or minor.
HB 1421 The bill would prevent trans people from changing the sex on their birth certificate.
HB 991 The bill could impact a trans person's ability to claim discrimination. "A defendant cannot prove the truth of an allegation of discrimination with respect to sexual orientation or gender identity by citing a plaintiff's" religious or scientific beliefs.
Scripps Only Content 2023