Florida lawmaker wants to stop children from attending drag events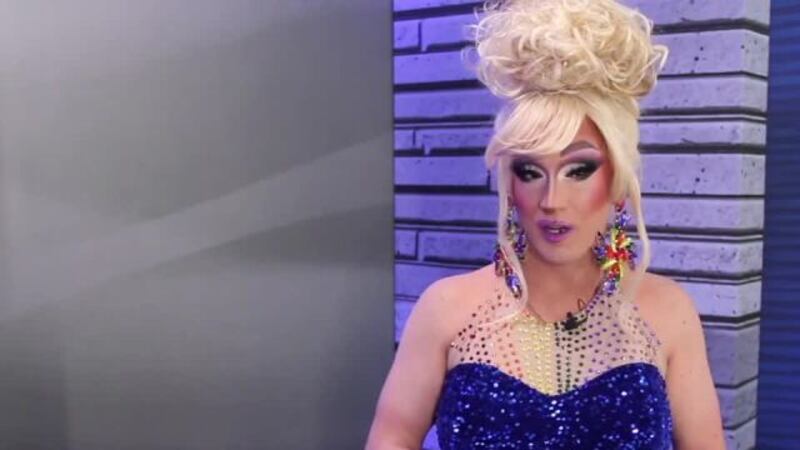 Published: Mar. 24, 2023 at 5:05 PM EDT
Whether it happens with music and lights on stage or while reading a book in a quiet environment, a Florida lawmaker wants to stop kids from seeing drag queens perform. A bill named "Protection of Children" takes aim at drag performances, even if a parent chooses to take their child to see it.
Rep. Randy Fine, R-Brevard County, proposed HB 1423, and there's an identical version of it in the Senate, SB 1438.
Fine said he felt compelled to introduce the bill after an event in his community last year, when drag queens were to perform in front of children and adults.
"Adult entertainers should perform for adults, not little children," he said.
The bill would make it illegal to allow children at any drag performances, even if a parent takes them. Violations could carry consequences for businesses, including $5,000 fines and suspension or revocation of licenses. A $10,000 fine could be given for repeat violations.
Fine feels all drag performances are sexually suggestive.
"If you took your child to a strip club, you'd be arrested," Fine said. "The same should happen if you take your child to a club where you have men dressed like strippers."
Anthony Gazolla has been performing as Rianna Petrone for 16 years in South Florida. The transformation to full hair, makeup, pantyhose and sparkles takes about two hours and years of practice. Petrone is concerned about the bill proposed by Fine and the ramifications it could have on her ability to make a living.
"We are not naked. We don't get naked," Petrone said. "We are dressed, fully clothed, where it's pantyhose, tights, just like any artist you would see on TV, like Beyonce, Britney Spears. They're wearing tights. They are wearing costumes. They are completely covered from head to toe."
Petrone said there is a wide variety in the types of drag queens and how they perform.
"There's pageant girls. There's show queens that just do feathers. There's dancers like myself," Petrone said. "There's also comedy queens. We have bearded queens. We have a wide variety of entertainment, even female to male entertainment, where women dress up as men, and that's called a drag king."
Fine said he is particularly concerned about events like "drag queen story time," where a drag performer reads a book to children.
"Why the obsession, why the need to dress in a sexually suggestive way and perform for elementary school children?" Fine asked. "I think it's a very troubling question to answer. Because this bill will not affect consenting performances for adults. I wouldn't vote for a bill that banned this for adults."
Petrone has performed at story times in drag.
"With their parents, I read a story, which was actually the story of the 'Three Little Pigs,'" Petrone said. "I was in a gown. I had my crown on. I was dressed appropriately."
Fine believes drag events that are catered to children should be stopped.
"Their stated objective is grooming, desensitizing children, making them question their gender," he said. "The entire purpose of these is to groom children."
Petrone doesn't agree.
"Our job is entertainment, joy, love, acceptance and bringing people together," Petrone said. "I feel like that is what my whole life has been about, was to bring people together. I may not be able to agree with some people, but you don't have to agree to love. Not being able to perform on downtown Clematis Street at Hullaballoo would be painful. Not being able to do my shows in Lake Worth, not being able to perform at Pride, that would be devastating, not even just to me, just for everybody in the community."
Scripps Only Content 2023