Forgotten Soldiers Outreach 'virtually out' of supplies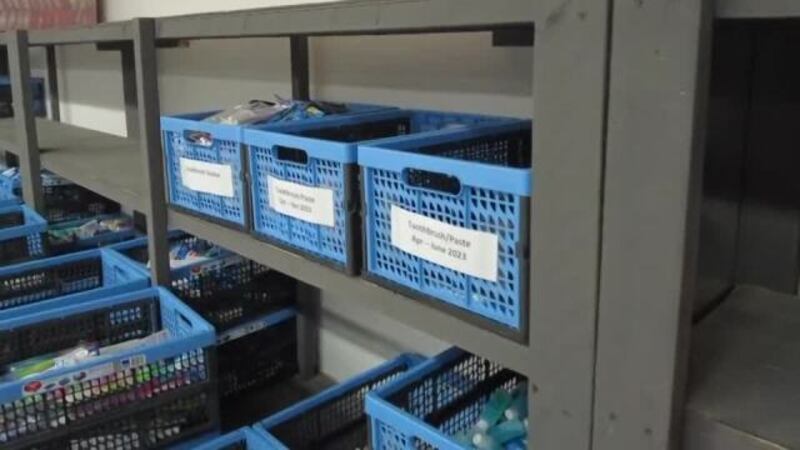 Published: Mar. 24, 2023 at 9:10 AM EDT
A South Florida organization is in need of more donations to keep sending care packages to military members overseas.
Forgotten Soldiers Outreach is asking for care package items as its supplies are running low at the Lake Worth Beach headquarters.
The organization has sent care packages to active-duty military for 20 years.
"We just completed our March packing and we are virtually out of just about everything," Lynelle Zelnar, founder and executive director of Forgotten Soldiers Outreach, said.
While they're busy packing what's left in the warehouse headquarters, volunteers like Ann Heller are passionate about the mission.
"My grandson was killed in Iraq in 2004, and I needed something to do to honor our service people," Heller said.
Phil Foti from Jupiter just started volunteering at Forgotten Soldiers Outreach.
"I feel I owe it to them, the men and women overseas," he said. "They support us. They save us. They keep our freedom."
Bernadette Terry sent packages to her military son in Iraq and Afghanistan when he served in the military.
"I was doing this stuff at home — sending him packages, sending friends packages — and now I'm doing it for other people," Terry said.
Forgotten Soldiers Outreach sends packages to 1,986 recipients worldwide.
Items like chap stick, drink mixes, protein bars and socks are needed, among many other things.
To learn more about how you can donate, click here.
Scripps Only Content 2023