'Playful' dog at Palm Beach animal shelter needs a good home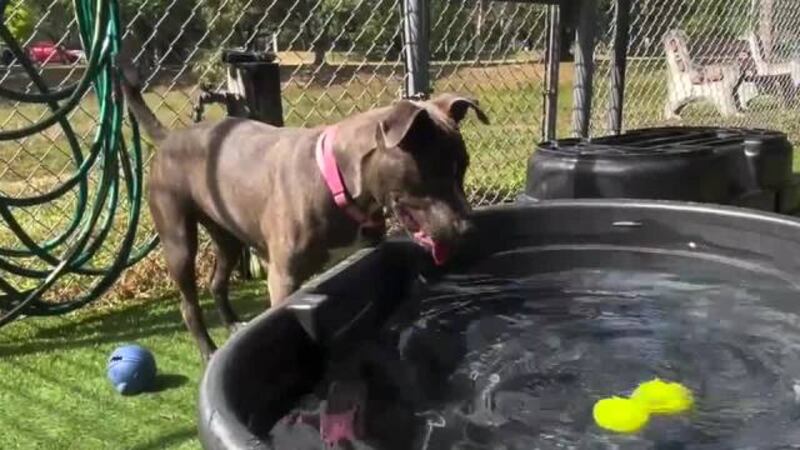 Published: Mar. 29, 2023 at 2:45 PM EDT
Crystal is a 3-year-old playful dog that needs a good home. She's been at Palm Beach Animal Care and Control for more than six weeks.
"She's the most playful gal we have out here. She loves to play with toys, with other dogs and with other humans," Melanie Perazzo, Public Relations Specialist at Palm Beach County Animal Care and Control, said. "She just has a great time playing. So, she would do great in an active household."
Crystal has a brindle and white coat and soft pink ears. She loves to play with her ball and gently got into a tub of water to retrieve it.
There are no fees involved during adoptions this month at the shelter and lots of other perks.
The shelter is also looking for good foster families to help with overcrowding. The shelter is over capacity, with more than 200 dogs and only 144 dog kennels.
Learn more about Crystal here.
Scripps Only Content 2023