FAU basketball team's success creating new 'super fans'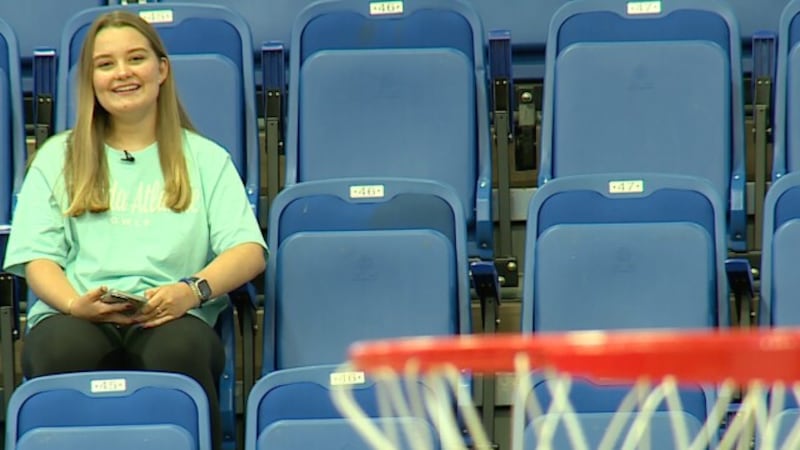 Published: Mar. 30, 2023 at 2:40 PM EDT
Florida Atlantic University's rise to the Final Four is stirring up a whole new fan base. Some of them didn't follow sports much at all before the winning streak.
Samantha White is a junior at FAU who has been studying journalism and criminal justice. She played a bit of soccer growing up but hasn't ever been a big fan of following sports, including basketball.
"I knew the ball had to go in the basket, but that's kind of where my knowledge ended," she said.
Growing up in a family of sports fanatics, White was encouraged by both her parents and her sister to pay better attention.
"They have always loved sports," she said. "They spend every football season watching football, every basketball season watching basketball, and I'm always like, 'No thank you.'"
In contrast, her studies in journalism were a passion. Two years ago, she started working on the court with a camera on her shoulder, capturing every play in video production.
"I've definitely had to understand and learn how to predict what will happen so I can get the right shot," she said.
Being even closer than a front-row seat, she fell in love with the game of basketball.
"I'll be watching with my friends and explaining the rules and what's going to happen, and they'll be like, 'Samantha, you're not a sports fan,' and I'm like, 'Apparently I am now!'" White laughed.
The FAU basketball team grew more powerful this season, as did its growing fan base.
"We started out, and we would barely fill out a section," White said. "It would be very minimal people here to the games. As it's gone on toward the end of the season, we were selling out every game."
A turning point, White said, is when she traveled to watch the team as a fan. The Owls captured a key win.
"The Conference USA Championship title, and I think being there and really seeing it happen as a fan, I've been able to watch it as an employee, as a videographer, but really seeing it as a fan opened it up for me," she said.
Going into the Final Four weekend, White sees herself through a new lens: as a "super fan."
"Now, I'm flying out to Houston to see us in the Final Four, so I definitely think 'super fan' has become my new title," White said.
White isn't alone in adding to FAU's growing fan base. An analysis by Betway looked at the social media profiles of the Final Four teams. The Owls gained more than 35% new followers in just the past month.
Scripps Only Content 2023