Trump supporter: Former president was 'ambushed' by indictment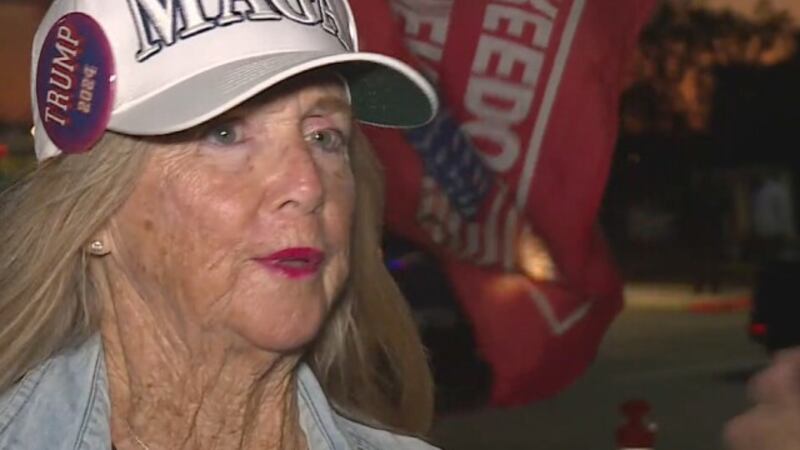 Published: Mar. 30, 2023 at 9:56 PM EDT
It's unclear when former President Donald Trump will surrender to authorities following Thursday's announcement that he was indicted by a Manhattan grand jury.
However, some of his supporters gathered on the Southern Boulevard Bridge near Mar-a-Lago to show their support for Trump, holding flags and signs.
People who drove by shouted from their cars, voicing support and opposition for the former president.
Nearly two weeks ago, Trump posted on Truth Social for his supporters to protest on his behalf.
The crowd slowly grew Thursday night, with some supporters saying they were blindsided by the news.
"Didn't they just say [Alvin] Bragg was going to put it off for a month, or down the road or they were looking for other things," Mary Kelley said. "It's like we got ambushed. The president got ambushed."
Palm Beach police have also made themselves very visible to make sure the situation stays peaceful.
Scripps Only Content 2023