Owls' only other NCAA tournament team reunites for Final Four
Players from 2002 team gather in Houston to cheer on current team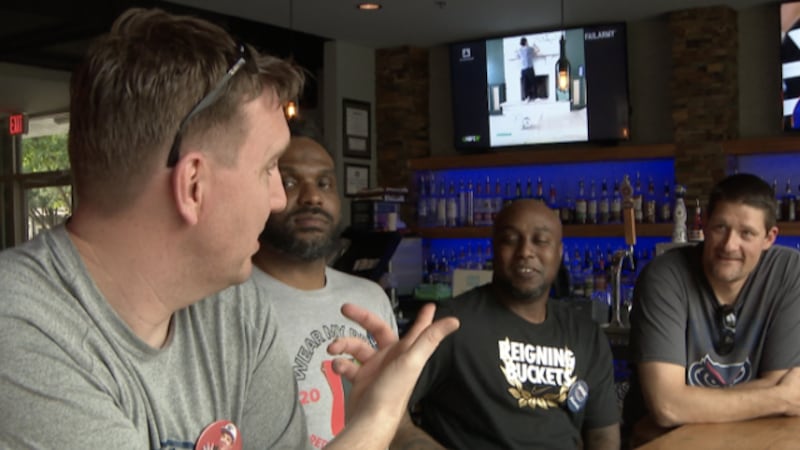 Published: Apr. 1, 2023 at 8:55 AM EDT
Saturday night's Final Four matchup that will put Florida Atlantic University in the national spotlight again has been gratifying for those with ties to the school in so many ways.
Several of the players from FAU's 2001-02 men's basketball team – the first team to make it to the NCAA tournament in school history – reunited this week in Houston.
They credit the 2022-23 team that will take the court Saturday night at NRG Stadium for bringing them together.
RELATED: FAU watch party locations throughout US
"We literally hadn't seen each other in 20 years," Jeff Hamilton, who was a guard on the Owls' only other NCAA tournament team, said. "So, the fact that they put this run together and it's brought us together has been phenomenal."
The former players said the current team embodies many of the characteristics they shared – drive, natural skill and chemistry. The old guard is betting this young team will bring home a national title this year, something they'd hoped to do two decades ago.
Scripps Only Content 2023