Study: Exercise, diet and social activities can reduce risk for Alzheimer's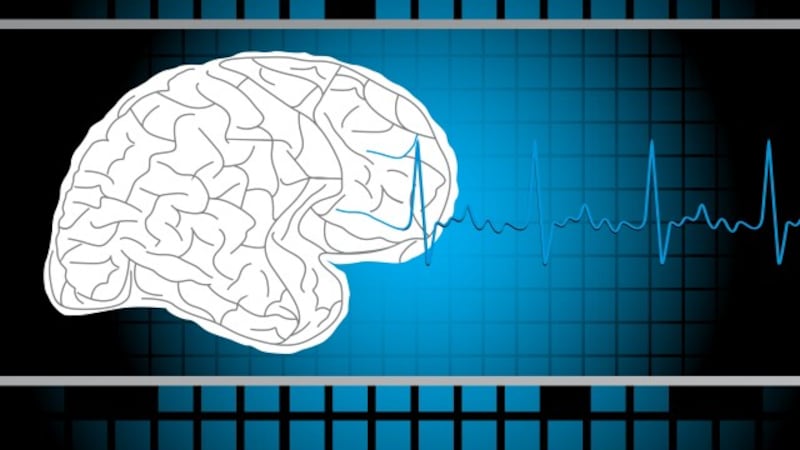 Published: Apr. 4, 2023 at 11:30 AM EDT
One of the world's scientists studying Alzheimer's said we could reduce our risk for Alzheimer's and other memory issues by 40% using the "FINGER" method, and a study will look to see if a drug could push the boundaries even further.
Dr. Miia Kivipelto is a physician and professor of clinical geriatric medicine in Sweden. She's written the book "Brain Health at Your Finger Tips."
The book looks at lifestyle changes that have been studied in a five-pronged approach, known as the "fingers." It includes studies done on simultaneous changes with healthy food, physical activity, mental stimulation, social activities and cardiovascular values.
"My grandmother developed Alzheimer's when I was a teenager. We were living in the same house, so I could follow very closely when she changed her behavior," she said. "And at that time it took a very long time before she got her diagnosis."
The Finnish Geriatric Intervention Study to Prevent Cognitive Impairment and Disability (FINGER) study looked at preventing decline with simultaneous focus on exercise, diet, cognitive stimulation, social activities, and cardiovascular values.
"It's like one hand and five fingers, very easy to remember. Physical activity, healthy diet, cognitive stimulation, social activities, and taking care of all vascular risk factors," Kivipelto said. "So, I would say that's my recommendation. Activate all five fingers every day. Lift the positive and try to reduce the negative factors."
The book looks at large shifts in lifestyle, but also smaller moves that can add up. While mental stimulation can include doing puzzles, it can also include putting together a piece of IKEA furniture. It shines importance on social activity, oral health and relaxation through methods like meditation.
"We all are sitting quite a lot, because of work and modern society, so even the small breaks—taking the steps or stairs, going out, and just increasing the physical activity a bit—can make a huge difference," Kivipelto said.
Through the Alzheimer's Drug Discovery Foundation, Kivipelto will next explore if the a drug approved for diabetes called metformin will further prevent cognitive decline, when intertwined with the lifestyle changes.
Tuesday, it was announced theLauder family donated $200 million to help the ADDF in its research efforts, the biggest gift the foundation has ever received.
"Dementia is one of the largest public health challenges in our society. We are living longer and that's very nice news in many ways," she said. "But brain is often the weakest link when we are getting older. And that means the number of patients with dementia are increasing so much in the close future."
Kivipelto will serve as the featured speaker at the Alzheimer's Drug Discovery Foundation Scientific Symposium at the Norton Museum of Art in West Palm Beach Tuesday from 4:30 p.m. to 6 p.m.
"We now know the process leading to Alzheimer's disease may start to develop in the brain at least 20 years before really we have the dementia diagnosis," she said. "So, it's never too early but it's never too late either to start, or continue, to prevent or reduce the risk of Alzheimer's disease."
Scripps Only Content 2023