Free, reduced-cost swim lessons offered in Palm Beach County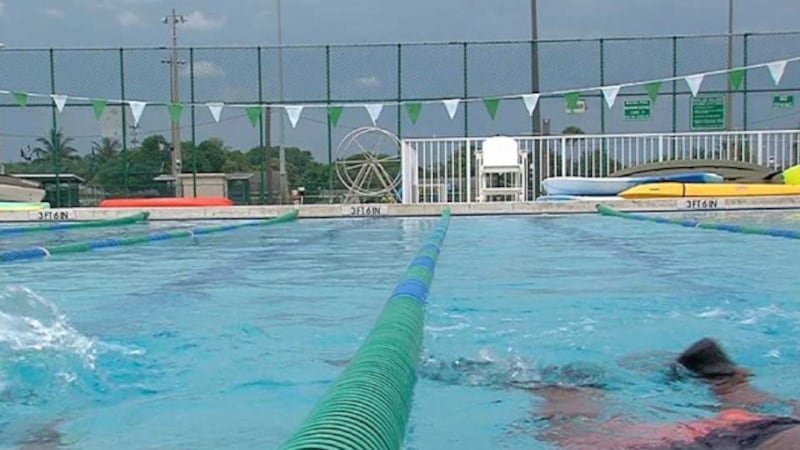 Published: Apr. 7, 2023 at 8:26 PM EDT
We live in paradise and water safety is top of mind year-round. Swimming lessons can be costly, but they don't have to be.
The Drowning Prevention Coalition of Palm Beach County recently kicked off its free and reduced-cost swim lessons program for children ages 2 to 12 and their immediate caregivers. Vouchers are provided on a first-come, first-serve basis.
Anna Stewart, the organization's manager, said she is determined to help save lives. Stewart said the No. 1 place where drownings happen in Palm Beach County are swimming pools followed by motor vehicle crashes into bodies of water.
"We're surrounded by lakes, ponds and canals and children wander, things happened," Stewart said. "We want children to be able to save themselves, particularly the special needs community."
Stewart also said the Children's Services Council and the Palm Beach County Parks and Recreation Department are partnering to offer free lifeguarding and free water safety instructor courses for people who are at least 15 years old and meet certain qualifications.
"They're hoping by supplying these free classes that will help with the shortage going on in Palm Beach County with water safety instructors and lifeguards and in turn that will help our organization and our free-reduced cost program," Stewart said.
To qualify for the free or reduced-cost swim program, your child must meet the following requirements:
Palm Beach County resident

Age 2-12

Be non-swimmer

Receive either Medicaid, Florida KidCare, Florida Healthy Kids or their parent/guardian receives food stamps or Section 8 housing
Children who have special needs or are a foster child can also qualify. Stewart said she has already received more than 600 applications since April 1, so families are encouraged to apply as soon as possible.
Click here to learn more and how to apply.
Scripps Only Content 2023