Kitten foster families needed at Palm Beach County animal shelter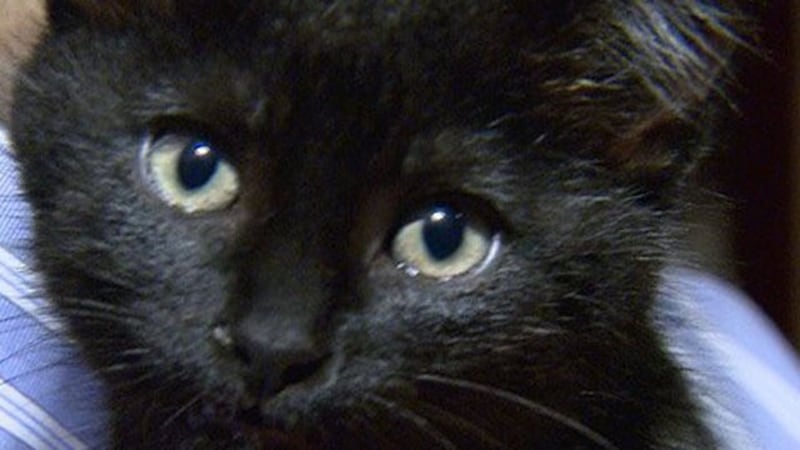 Published: Apr. 11, 2023 at 3:45 PM EDT
Palm Beach County Animal Care and Control needs kitten foster families, as it reminds you not to disturb baby kittens that are too small to adopt yet.
Foster families for cats and dogs are urgently needed, as the shelter is above capacity.
During "kitten season," more baby cats are born and the need for foster families goes up even more. In Florida, it stretches even longer, or even year-round, given the warm weather in the state. Cats can produce several litters.
Until a kitten is two pounds, or heavier, it must be bottle-fed frequently throughout the day. At two pounds, it can be spayed or neutered, and adopted into its forever home.
"Their best chance of survival for the kittens is to be with their mom. So, just like a baby with their mom, you know, they provide all the nutrients they need with their milk, they teach them how to survive, so we're really urging the community to please be aware of what's going on right now. It is going to be kitten season, but to make sure those kittens are with their mom, not to separate them," Perazzo said.
Public relations specialist Melanie Perazzo said well-meaning people in the community often will scoop up kittens that are still being cared for by their mom in the wild, delivering them to shelters like Palm Beach County Animal Care and Control. The concern is that these cats cannot be adopted out, they must be cared for by fosters and closely monitored.
"Right now we're seeing an influx of kittens without their mom. So right now we're asking our community to not kit-nap any kittens this season," Perazzo said. "So, what that means is, you're seeing a lot of cats, a lot of kittens, a lot of kittens with their moms in your community, and we know it can be really hard to want to help them right away, and to pick them up and take."
There are some specific requirements of people who are interested in fostering cats and dogs. It is free to serve and you will be supplied with the necessary materials.
If you're interested in signing up to foster, click here to apply.
Scripps Only Content 2023