Unofficial Boca Bash to draw thousands of boaters Sunday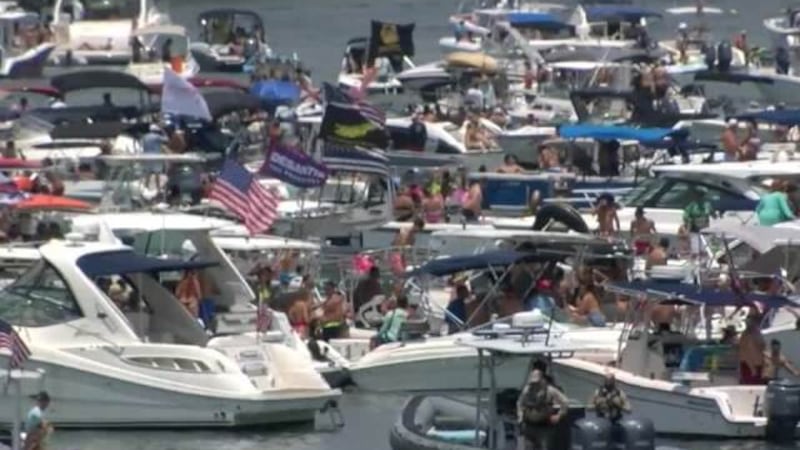 Published: Apr. 29, 2023 at 2:25 PM EDT
Thousands of people are expected to cram into Lake Boca on Sunday to celebrate Boca Bash. It's an unofficial event that draws in thousands of boaters and booze. Florida Fish and Wildlife Conservation Commission, along with other local and federal agencies, are upping their manpower to make sure everyone is safe.
The agency's public information officer, Tyson Matthews, says in 2022, 7,000 to 9,000 boaters came out. They're expecting that number to increase this year, and they're ready to respond if needed. "For Boca Bash, we're expecting a large number of boats out here, each year we've seen the event grow even though it's not a sanctioned event," Matthews said. "Our agency is out here to try to mitigate any sort of boating accidents, and any issues we might find."
WPTV's Victor Jorges went on a boat ride with officers ahead of the impromptu party on the water.
FWC said it's working with other agencies, like Boca Raton Police, as well as county agencies.
"It is all hands on deck," said Matthews. "We work together. Our local law enforcement partners, federal partners… we're out here for one reason and that's to keep the public safe."
Boaters should always be wearing a life jacket and pay attention to their surroundings. There will be a zero tolerance for boating under the influence of alcohol or drugs.
Major Dustin Bonds said while drinking on the water is not a crime, operating a vessel while intoxicated certainly is. "There's going to be alcohol on the boat, we understand that, but make sure that operator is completely sober because we're going to be looking for that," Bonds said.
Matthews said if you're caught under the influence, you will go to jail.
The agencies explained that they usually have one or two boats out on the water on any given day. Ahead of Boca Bash, they're deploying 18.
"We're really trying to show we're here, protecting, and making it a safe space for boaters to come out and enjoy the water," said Bonds.
Scripps Only Content 2023