SunFest makes push to reduce plastic waste at this year's event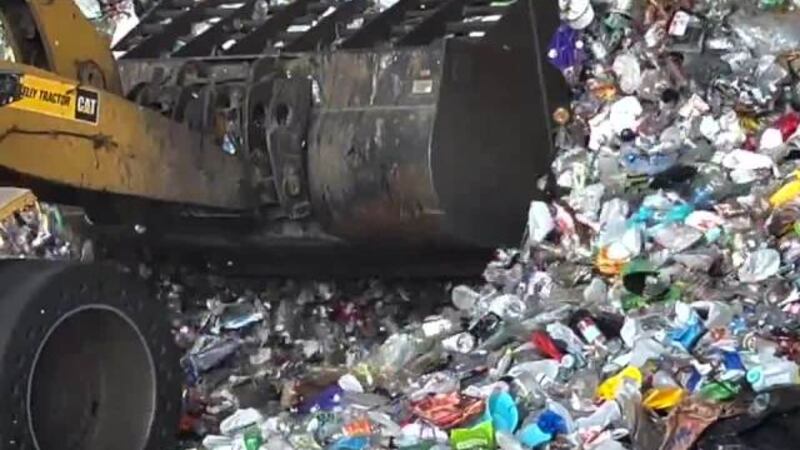 Published: May. 1, 2023 at 12:00 PM EDT
SunFest organizers said they're focusing on a number of green initiatives for the 2023 event in order to dial back its impact on the environment.
As 100,000 people descend upon the West Palm Beach waterfront, there will be trash and recyclables. SunFest claims it sliced the amount of waste in half last year and recycled six tons of materials.
"At SunFest, they could generate more than ten tons of waste per event," explained Willie Puz, a spokesman for the Solid Waste Authority. "If they can recycle half of that, it's even better for our environment."
The event has eliminated helium balloons, styrofoam and plastic straws. Food vendors are donating excess food to local pantries. There's an emphasis on reusing items like tents, tables and signage from previous years. There will again be a bike valet and pre-paid parking areas to encourage attendees to carpool.
This year, in partnership with musician Jack Johnson's BYOBottle campaign, there will be a specific focus on reducing plastic waste. The campaign encourages artists and concertgoers to use reusable water bottles with water refill stations.
"If everybody has two [plastic] bottles of water, 200,000 bottles are generated in just a short amount of time," Puz said.
An event the scale of SunFest can generate thousands of pounds of plastic recyclables.
Those who have a passion for the environment believe the efforts to reduce use are key.
Bryan Galvin walked 1,200 miles along Florida's coastlines barefoot, picking up trash, to bring awareness to the issue. He started Plastic Symptoms to educate others about improving lifestyle choices.
"These plastic pollutants, they last forever in our environment," Galvin said.
Bishme Williams, a member of Friends of Palm Beach, also picks up trash several times a week.
"Basically it's like a seasoning that's in the water that you can't see until it's sitting right here," Williams said.
Single-use plastic is a massive problem that they see first-hand.
"Honestly we can get probably 2,500 bottle caps in a week," Williams said.
The plastic and other refuse reach our beaches from countless local sources, and even overseas.
"Even as hard as the work is that we do every day out here, it's really just giving a tissue to someone that has a cold," Galvin said. "We're out here servicing this cold instead of actually taking care of the bigger problem."
Williams has worked as a chef in a food truck, the type of business that requires single-use items. He said he's never been more aware of the chain reaction of the waste we make.
"In the restaurant business, we'll use 20, 30 different products, and we're throwing 10, 15, 20 batches out an hour," Williams said.
SWA said being thoughtful about what you use, and making sure you recycle right, can make a huge difference.
Scripps Only Content 2023