SunFest benefiting more than 20 nonprofit organizations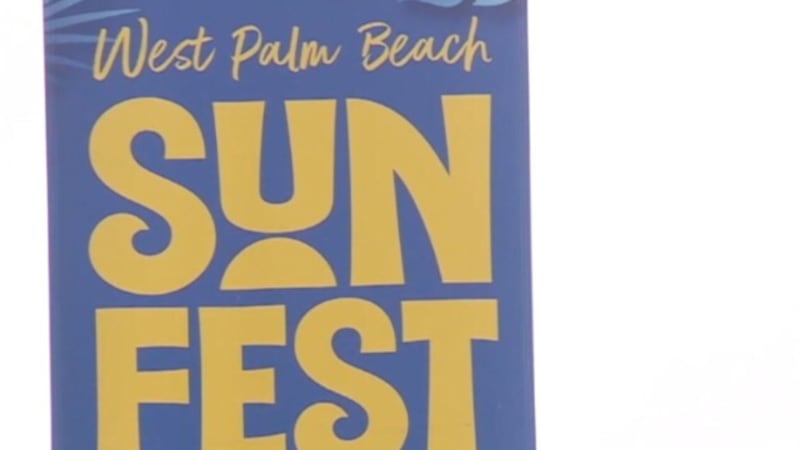 Published: May. 2, 2023 at 2:41 PM EDT
SunFest kicks off Friday, and the festival is helping raise money for local organizations in South Florida.
Last year, Team Elam ran a refreshment tent at the festival and was able to raise $6,000 for its community programs.
Team Elam was founded by Cardinal Newman alum and former NFL player, Abraham Elam. Along with his brother, Matt Elam, who plays with the Baltimore Ravens, Team Elam introduces kids to positive influences and aims to equip them with skills and confidence to succeed. It provides children time with role models and planned community events.
"For them to trust me, I've been in their shoes. I've been experienced with a lot of things that they dream of. For me to come back and give them those resources, those perspectives that they may not understand, or know, being young adults, young teenagers, I think it means the world," Abraham Elam said. "Growing up, I didn't have as much knowledge of the things that I desired and for me to walk that path, get to the top and be able to reach back has been meaningful."
Last year, involved youth were included in the NFL game experience, a wealth management and financial literacy course, and tutoring programs among other opportunities.
"SunFest has done a great job opening doors and building relationships and to gain resources and give back to our local track club at Dwyer High School," Abraham Elam said. "The basketball team, football team, local camps that we do, just working together to promote a great cause with SunFest and the Team Elam Foundation."
SunFest said it helps more than 20 nonprofits to raise $75,000 collectively each year.
"We're really lucky, because Team Elam lets us work through their charity, and then they turn around and give it back to the schools," Julie Scott said.
Scripps Only Content 2023