Palm Beach County band ready for big moment at SunFest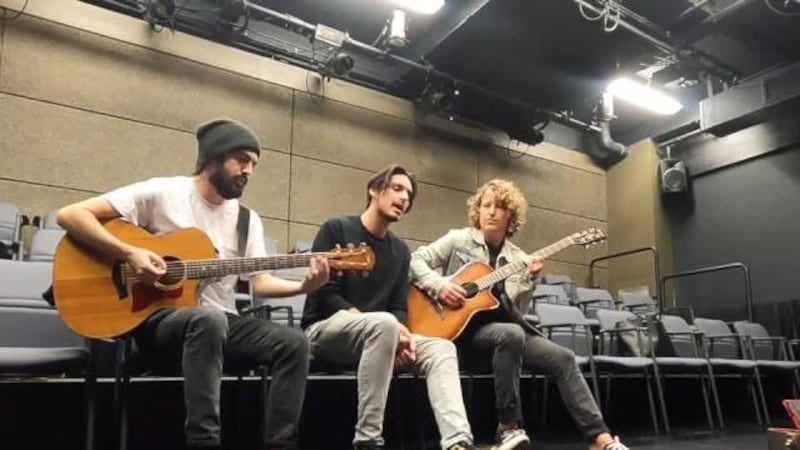 Published: May. 4, 2023 at 3:16 PM EDT
If you could measure excitement, look no further than the music group East Harbor. The trio always knew hard work, long hours, travel and little sleep would eventually pay off.
"It's been pretty surreal, just the progress and everything we've made in the past nine years," band member Robby Savage, who plays guitar for the group, said. "Life is good."
Since they were teenagers, music has been a part of their life. After forming a band nearly a decade ago, their audience has grown.
"Our shows here have been epic," lead singer Josh Dobson said.
"Honestly, the best crowds we've played to are in this area," bass player David Gonzales added.
Now, they're about to walk onto the biggest stage of their career when they play SunFest this weekend.
"I'm really happy that it's going to be just us showing our original music," Gonzales said.
"It feels really real," Savage said. "OK, this is happening nine years later. It's pretty amazing."
Amazing can't describe how this local group, who plays from Jupiter to Delray Beach, feels about opening for The Chainsmokers.
In fact, when they signed on, they had no idea who would headline on opening night. It was all about the stage in the opportunity.
"I thought it was fake at first, a scam call," Savage said. "We called each other and spoke on the phone all day long."
"I didn't sleep that night," Dobson said.
It's an opportunity to take a set of songs and a massive audience and belt out a bigger following. It's a plan that was set in motion when the group formed.
"It built organically," Gonzales said. "We started getting fans locally who would come out to see us, and the crowd would just get bigger every time."
Now, the largest crowd is about to descend on them at SunFest.
East Harbor opens up on the Ford stage at SunFest at 6:30 p.m. Friday.
Scripps Only Content 2023