Palm Beach County commissioners OK land swap west of Boca Raton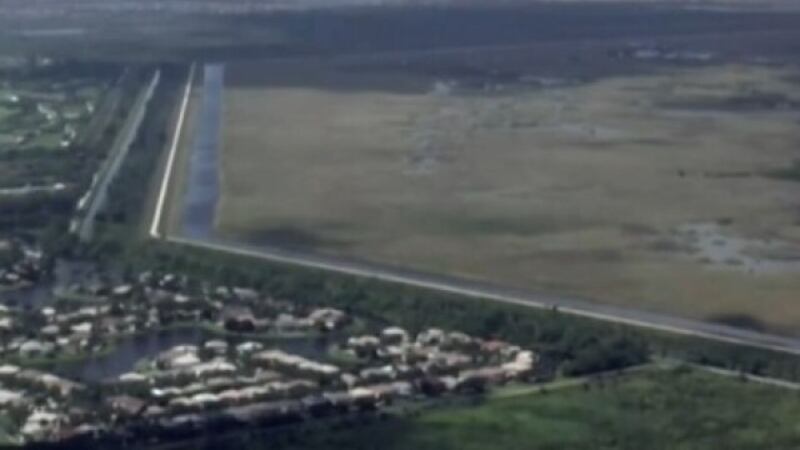 Published: May. 4, 2023 at 12:21 AM EDT
Palm Beach County commissioners have approved a land-swap usage proposal that will allow GL Homes to build 1,000 luxury homes on 682 acres in the Agricultural Reserve west of Boca Raton.
Commissioners voted 5-2 in favor of the deal Wednesday.
In exchange, the builder would give up 1,600 acres in the Acreage and build a water resource project there.
As part of the project, GL Homes would build a $40 million, 277-unit workforce housing complex that will include apartments and for-sale homes, a 25-acre parcel for a county park, land for a synagogue, special-needs facility for seniors and the developmentally disabled, and 1,600 of the 5,000 acres for continued farming.
The project was approved despite the planners' recommendation to deny the change.
"Allowing dwelling units to be shifted from one geographic area of the county to another is a significant policy departure for the county, with significant repercussions for the county's managed growth tier system," the planner wrote. "These include the potential for subsequent amendment requests, not only from the (Western Communities Residential Overlay) but from any other location in the county."
The Alliance of Delray Residential Associations, the Coalition of Boynton West Residential Associations, the Sierra Club and Save Agriculture Reserve for Agriculture also were against the land swap, the Palm Beach Post reported.
People who board horses at Sunshine Meadows, an equestrian facility, are opposed to the swap.
Commissioners opposing the decision were Maria Sachs, who serves the area West of Boca Raton, and Marci Woodward.
GL Homes already owns 5,000 acres of farmland in the area. It has been leasing Hundley Farms in an area called Hyder West parcel west of State Road 7. It was seeking a change in the land-use designation.
The area is west of State Road 7, north of Stonebridge Boulevard and south of Avenida Del Rio, with the Saturnia Isles subdivision to the northwest.
Created in 1980, the county enacted special zoning rules designed to limit development and preserve agriculture in the Agriculture Reserve, which covers 22,000 acres bordered by Hypoluxo Road and Clint Moore Road, with Florida's Turnpike on the east and the Arthur R. Marshall Loxahatchee National Wildlife Refuge on the west.
Scripps Only Content 2023