American Stroke Month aims to educate public about risk factors, prevention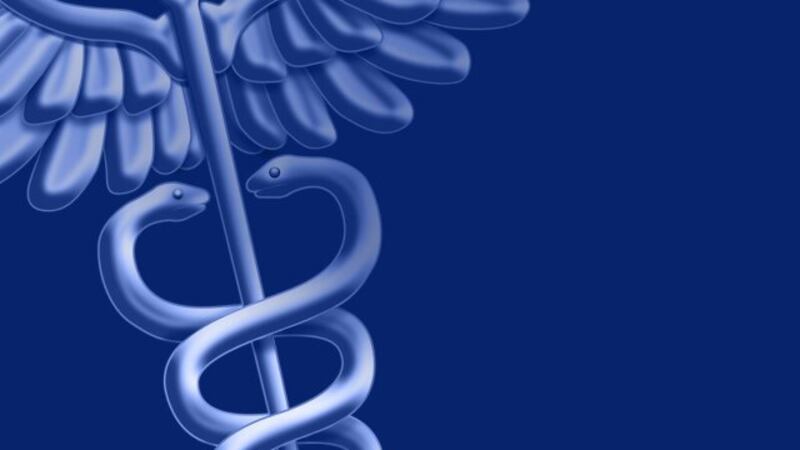 Published: May. 16, 2023 at 2:55 PM EDT
May is American Stroke Month. Stroke is the fifth leading cause of death in the United States and a leading cause of disability.
The American Heart Association and HCA Healthcare Foundation are trying to educate more people about risk factors, prevention and management with their Getting to the Heart of Stroke initiative.
According to the American Heart Association, someone in the U.S. suffers a stroke every 40 seconds, and someone dies from a stroke every four minutes.
"Time is of the essence. Every minute we lose 1.9 million neurons, so every minute counts," explained Dr. Teresita Casanova, the stroke medical director for HCA Florida JFK Hospital and also a member of the board of directors for the American Heart Association of Palm Beach County.
A stroke is defined by the AHA as "a disease that affects the arteries leading to and within the brain."
The organization said it occurs when a blood vessel that carries oxygen and nutrients to the brain is either blocked by a clot or bursts. When that happens, part of the brain cannot get the blood and oxygen it needs, so brain cells die.
Remembering "B.E. F.A.S.T." is a good way to recall the warning signs of a stroke:
Balance suddenly unsteady

Eye movement and vision changes

Face drooping

Arm weakness

Speech difficulty

Time to call 911
"My father actually had a stroke when I was in college, in front of my face as a matter of fact. And that, it was considered a small stroke, but it was a disabling stroke for him," Casanova said. "It changed our family for the rest of our lives, and he was disabled for the last 10 years of his life. And so stroke for me, I'm very passionate about it. I care about prevention. Ideally, we can treat strokes but really, the key is prevention. If we can prevent the stroke from even happening, that's really my driving factor, and that's why the American Heart Association is so important." Risk factors that increase the likelihood of a stroke include high blood pressure, physical inactivity, smoking and diabetes. Click here to take a stroke risk factor quiz.
Casanova said doctors are seeing more strokes in younger patients.
"I think we're seeing more strokes in younger patients mostly because of high blood pressure being diagnosed younger, diabetes being diagnosed younger, so more risk factors in our younger population," Casanova said. "That's one of the main driving factors behind it."
The American Heart Association has numerous projects working to help residents manage stroke risk factors. One of them was launched at Indian River State College libraries, which will be expanding across Palm Beach County. Library patrons can check out blood pressure monitors for free to see if they have high blood pressure. If they do, they are connected with resources that aim to help connect them with physicians.
"High blood pressure, which is the No. 1 risk factor for stroke, is really a silent killer," Casanova said. "That's what we call it because it has no symptoms until the blood pressure is extremely high, so getting that information is really important."
High blood pressure has no symptoms, but it is a leading risk factor for stroke and heart disease.
Casanova said stroke research continues to improve medical response when a stroke is detected.
"We can give medicines now to help treat the stroke, the standard time is up to 4.5 hours, but we do have a protocol that we can treat patients that we don't know the last time of their onset using imaging to determine if they're a candidate, which is relatively new," Casanova said. "We can also do procedures to go in and get clots out of the brain, and that can be done up to 24 hours, but obviously, every minute still counts. Time is brain. That's something all of us neurologists say: time is brain and really calling 911 because they're going to notify the nearest stroke hospital that you're coming, and they'll be ready for you. That is the best way to get quick care."
Visit the American Heart Association website to learn more.
Scripps Only Content 2023