FPL making ongoing improvements to restore power swiftly after a hurricane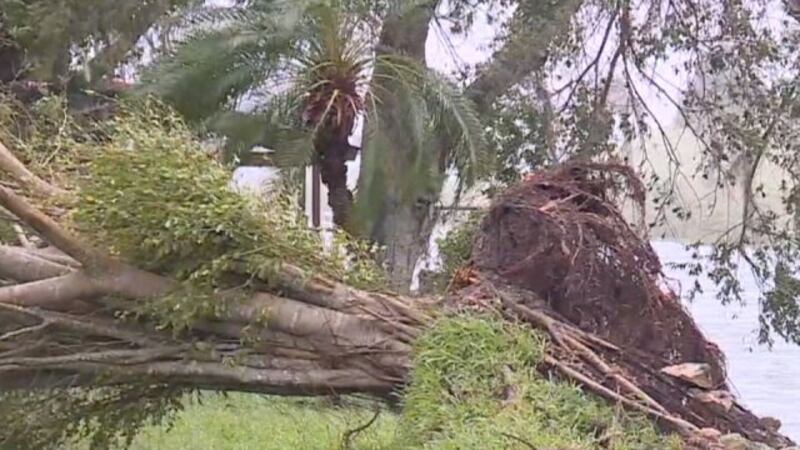 Published: May. 17, 2023 at 3:16 PM EDT
Over an hour from the east coast of Florida, Okeechobee County comes into focus. From the iconic lake to the heart of this community, residents here have weathered many storms.
"I've experienced a couple of bad hurricanes," Ken Keller said.
Keller moved to Okeechobee County from Ohio 13 years ago and learned quickly to get a plan and know what to do.
"I felt more prepared first of all, I had my hurricane supplies ready to go," he said.
That was his impression of riding out hurricane season in 2022. It was a season that left an impression on the entire area for one simple fact.
"After Hurricane Ian last year, nearly all customers in Okeechobee County had their power back on 24 hours after the storm exited the state," Florida Power and Light spokesperson Conlan Kennedy said.
FPL, the country's largest utility, has been working in Okeechobee County for years to harden the grid. Vic Spruill is FPL's hardening manager for the region. It's his job to transform power lines in the area to withstand hurricane force winds.
"In Okeechobee County, we have hardened over 250 miles," he said.
It's been a herculean effort not just in Okeechobee County, but across the state. Miles of infrastructure has been strengthened, and it doesn't stop there.
"We've built storm facilities that can house crews ready to ride out a Category 4 storm, so as soon as the storm passes, we can have 200 crews in your local community ready to work to get the lights back on," Spruill said.
It's a massive hardening project that powered up over a decade ago and wrapped up in 2021 delivering a powerful recovery plan for the 24,000 customers who call this place home.
"Get your plan together now, make sure you know what you're going to do," Keller said. "If you're going to evacuate, have a plan, know where you are going to go."
Scripps Only Content 2023