Bees attack deputies, K-9s, 3 suspects during pursuit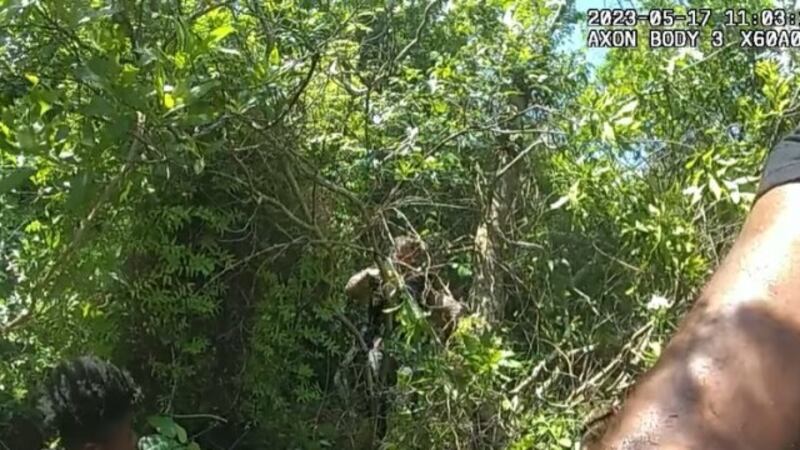 Published: May. 20, 2023 at 5:25 PM EDT
A swarm of bees attacked Indian River County Sheriff's Office deputies and K-9s chasing three suspects from West Palm Beach.
The incident occurred Wednesday on State Road 60 near mile marker 11, about 15 miles west of Florida's Turnpike, the agency posted on Facebook.
A Florida Highway Patrol trooper attempted a traffic stop on a silver Acura in St. Lucie County. They fled from FHP and eventually entered Indian River County on Interstate 95.
Personnel including those aboard the sheriff's office helicopter and the Sebastian Police Department responded and followed the Acura almost 20 miles.
The vehicle was ultimately abandoned and all three men fled on foot into the dense wood area adjacent to State Road 60.
K-9 Mako, Deputy Ricardo Ferrer and Cplg Ernesto Macias "trudged through thick underbrush and canals with chest-deep mud and located the suspects hiding under palmetto bushes," according to the Facebook post.
Mako apprehended one suspect and two deputies secured the others.
This was before large swarm of bees descended upon the area, "making the difficult trek back to the road all the more challenging," according to the Facebook post.
No one sustained serious injuries from the stings.
The three suspects were safely arrested and taken to the Indian River County Jail.
Arrested were Joel N. Brown, 20; Markaveli J. Butler, 20; and a 15-year-old boy. They face local felony charges of fleeing/eluding and resisting arrest without violence.
Butler, whose bond is $5,000, is also being held on an Immigration and Customs detainer and an active felony warrant out of Hillsborough County. Brown has been released from the county jail in Vero Beach after posting his $55,000 bond.
Scripps Only Content 2023