Body found of missing 93-year-old woman with Alzheimer's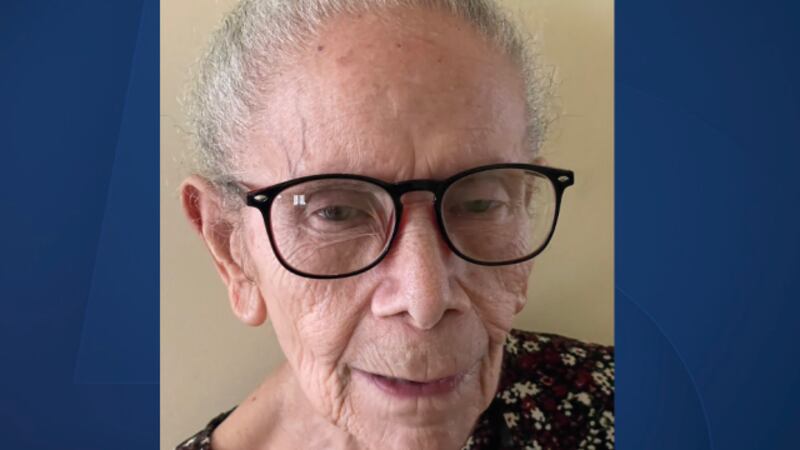 Published: May. 20, 2023 at 9:20 PM EDT
The body of a missing Port St. Lucie woman with Alzheimer's was found late Saturday about two blocks from her home.
Port St. Lucie police announced 93-year-old Ana Delacruz was found dead at 8:40 p.m. in an unlocked vehicle parked in a driveway of a residence in the 1900 Block of Southeast Bowie Street.
An occupant of the home immediately called 911 after finding her.
At this time no foul play is suspected, police said.
"Our thoughts and prayers are with the family during this extremely sad and difficult time," the agency said a post on Twitter and Facebook at 10:30 p.m.
She was last seen in the 2400 block of Southeast Melaleuca Boulevard in Port St. Lucie about 9:30 a.m. Friday.
Police said the woman was new to the area and did not have a cellphone.
Agencies assisting with the search included the Martin County Sheriff's Office, Florida Fish and Wildlife and park rangers from the Savannas Preserve State Park. Neighbors have also helped throughout the past two days.
With the search going on for a day and a half, officers earlier said it was becoming more difficult.
"Her age obviously at 93, the late stage of dementia, but the heat that we're under right now," Acting Assistant Chief Marc DiMeo said. "Those are three significant issues that have led us to provide this kind of resource to come out here."
The search included using drones, ATVs, boats along the waterway and hound dogs.
"My mom lives with us now and I just thought about her getting lost somewhere," Ilyse Buckler said earlier Saturday. "It just broke my heart. It really did."
Scripps Only Content 2023