Motorcyclists honor law enforcement at St. Lucie Count event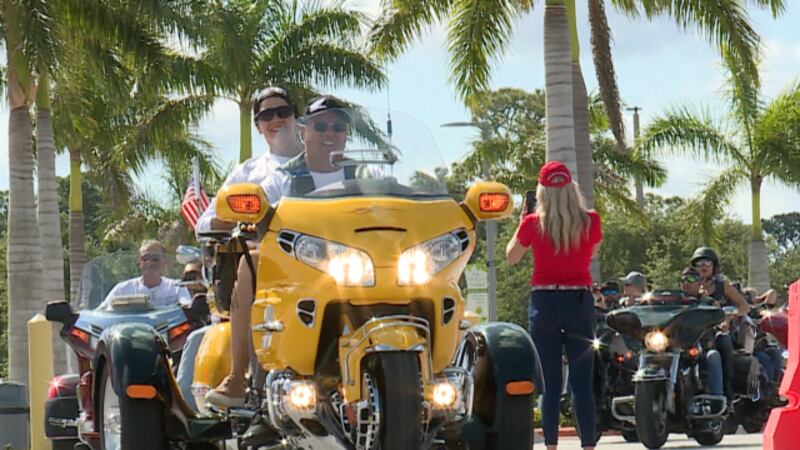 Published: May. 21, 2023 at 12:35 PM EDT
Hundreds of motorcyclists took to the streets in St. Lucie County on Sunday morning to honor law enforcement.
It was the fourth annual Law Enforcement Memorial Ride by the Blue Angels Motorcycle Club.
The ride, which was escorted by law enforcement, began at Clover Park in Port St. Lucie, and went past the Fort Pierce Police Department, the St. Lucie County Sheriff's Office, the Florida Highway Patrol station in Fort Pierce and the Port St. Lucie Police Department. It ended at Clover Park with participants attending the St. Lucie Mets game.
Money collected will go to six law enforcement initiatives, mostly focused on athletics and kids wanting to learn more about being in uniform. Organizers said they expect to raise $15,000.
The event also was a way to honor the men and women in blue who died in the line of duty.
"Every law enforcement agency in the nation recognizes this week and how important it is," Jerry Rothman, president of Blue Angels, said. "What we want to do is bring to public awareness that law enforcement officers have been killed in the line of duty in the past year, that they protect all of us and we just want to recognize their loss, basically bring awareness to it."
Scripps Only Content 2023