Pedestrian dies at railroad crossing in Deerfield Beach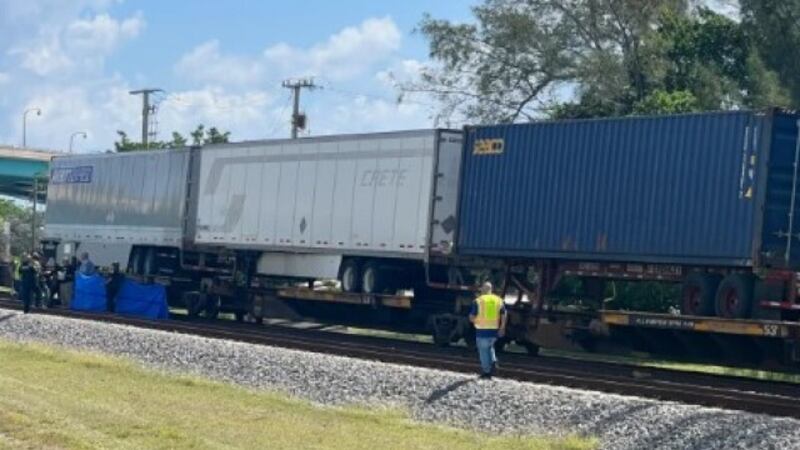 Published: May. 21, 2023 at 11:51 AM EDT
Brightline and freight trains were involved in the death of a pedestrian at a railroad crossing Sunday morning near East Hillsboro Boulevard and North Dixie Highway in Deerfield Beach, the Broward Sheriff's Office said.
The incident occurred at 9:07 a.m. Detectives said witnesses stated that the woman walked around the protective barrier on Hillsboro Boulevard and began walking northbound on the Brightline train tracks as a Florida East Coast Railway cargo train was passing southbound on the adjacent east side track. Detectives said she was struck by the Brightline train that was traveling southbound on the tracks. The impact of that collision caused her to fall onto the adjacent tracks, where she was subsequently struck by the FEC train.
Brightline and freight trains were stopped at the scene, according to WTVJ, which provided video to WPTV. The tracks are operated by Florida East Coast Railway.
 Traffic was closed along Hillsboro Boulevard and Eller Drive at North Dixie Highway for several hours but reopened after 1:30 p.m.

Also, the crossing at Southwest 18th Street and Dixie Highway was blocked by a stopped train due to the crash.
BSO's homicide and crime scene investigators were notified and were investigating the circumstances of the incident.
Scripps Only Content 2023