Newcomers to Florida preparing for their first hurricane season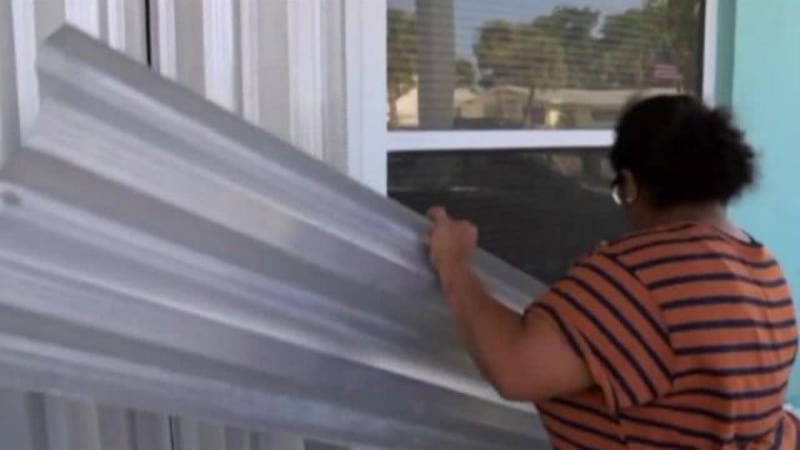 Published: May. 24, 2023 at 4:35 PM EDT
The start of hurricane season is officially a week from today, and this year for thousands of newcomers it will be their first.
WFLX's Hollani Davis went to Port St. Lucie, one of the fastest growing cities, where new Floridians are preparing just in case.
After 30 years, Robin Pitch finally decided to join her family, shoving off the brutal winters in Pennsylvania for the perks of Florida's sunshine.
"They've been harassing me for years, so here I am," she said.
Like many who've recently moved to the state, she's getting ready for her first hurricane season which is now just days away.
This year, Florida will break in a lot of new movers and Port St. Lucie is no exception.
Data from the Florida Department of Highway Safety and Motor Vehicles shows nearly 5,000 new licenses were issued since last June.
New York, New Jersey, Connecticut, California are some of the major states people relocated from.
St. Lucie County officials know the real litmus test to see how prepared places like Port St. Lucie are won't come with a practice drill. That is why law enforcement is urging newcomers, especially, to get to know their evacuation routes and flood zones.
"In the event there has to be an evacuation, there is a proper way of doing it and there is a coordinated way of doing it," St. Lucie County Public Safety Director Ron Guerrero said. "So, that way not everyone leaves as needed and there is a unified approach and something that makes sense."
Not knowing what's to come, Pitch is using these last few days to go over the checklist her 93-year-old mother made her and praying this hurricane season is a bust.
"I hope it doesn't happen but who knows," she said.
Scripps Only Content 2023