'13 The Musical' coming to Olympic Heights High School in Boca Raton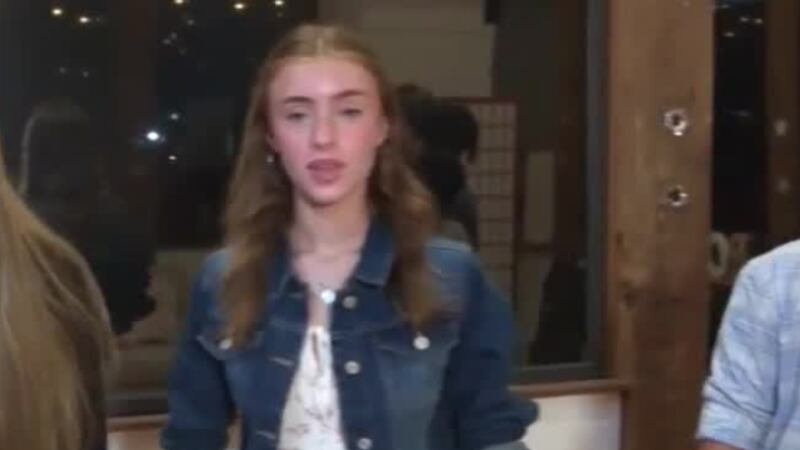 Published: Jun. 6, 2023 at 11:51 AM EDT
Remember all the emotional insecurities that came with becoming a teenager? Next month a new local theater company, Off Glades, will be addressing those issues in "13 The Musical" with performances at Olympic Heights High School.
The show's director, Jodie Langel, said she was inspired to do the show because of her teenager.
"My daughter is 13 years old and she's been through middle school navigating trying to be popular and meeting "Mean Girls" and nice girls and navigating the minefield of high school," Langel said. "This wasn't a show I wanted to do. This is a show I had to do— therapeutic reasons."
Langel said there is a character in the musical representing everyone.
"But older people and young people can resonate with this, because we've all been through high school and navigating through cliques and trying to be cool,"Langel said. "I think that everybody can find a character in this show that they can relate to and identify with."
The cast is not paying to be in the show, but they auditioned.
"We had 60 young professionals come in audition for us," Langel said, "and we have this wonderful cast of 19 performers locally from Palm Beach and Broward counties."
Show information below:
"13 The Musical"
June 23 and June 24 at 7:30 p.m.
Olympic Heights High School 20101 Lyons Road
Boca Raton, FL. 33434
Ticket prices: $50
For tickets: https://offglades.booktix.net/ or call 310-497-5964
Scripps Only Content 2023