Florida American Legion posts tackle declining membership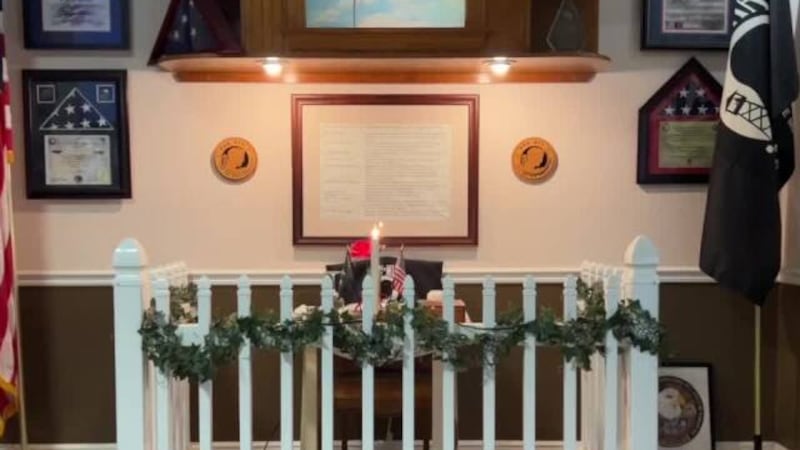 Published: Jun. 27, 2023 at 10:13 PM EDT
The nation's largest and most active veterans' organization is shrinking.
There are more than 300 American Legion posts across the state, but if something doesn't change, that number could decrease even more.
WFLX anchor and Navy veteran Mike Trim spoke with some American legion leaders, including Southern Area Cmdr. Johnny Castro.
He's in charge of American Legion oversight from Key West to parts of the Treasure Coast.
Trim asked: "That 6,000 figure you gave me, what's the reaction from your members statewide?"
"It was bleak, you know," Castro said. "It was the reality of, as the state, as the department, we need to bring those numbers back up."
From World War II-era members passing to the new generation of military veterans not refilling the ranks, there's work to be done.
"The intent is to bring the younger veterans in, along with their family members, but then connecting the family members and the veterans to fun events," he said.
That includes breaking old stigmas.
In Port St. Lucie, Post 318 Cmdr. John Hayes has one of the largest memberships in the state at more than 1,500.
"The mission of the American Legion is not to provide cheap drinks and good food and dancing on Saturday night," Hayes said. "That's not the mission."
Post 318's large membership is a good problem to have in one of the fastest-growing cities in the country.
The membership trend, however, is still the same.
"The Afghan Gulf War numbers are not coming in," Hayes said. "Again, it is because of a two-family income, working two jobs, 'I'm just too busy?' I don't know what the specific answer is to that. But they're not joining in the numbers that say the Vietnam guys did."
As they tackled their military service, legion members are ready for the front lines of this new challenge.
American Legion members were a key voice in supporting the passage of the Pact Act. The act opened up more medical access for burn pit, Agent Orange and other service-related illnesses.
"With this platform, you know, you have the chance make the pitch for, 'This is the 2023 version of the American Legion.' What would you say to them?" Trim asked.
"Come in, check out the post, but more importantly, they may have the opportunity to share their experiences and support other veterans," Hayes said.
Hayes pointed to helping homeless veterans, job training and financial support to accomplish that goal.
Castro hopes an upcoming back-to-school bash will bring in hundreds of families.
All ways to help America's largest veteran organization move forward.
Joining the American Legion costs about $40 for a yearly membership.
If you're interested in finding a post near you, visit the American Legion website.
Scripps Only Content 2023