Treasure Coast Rowing Club urges boaters to slow down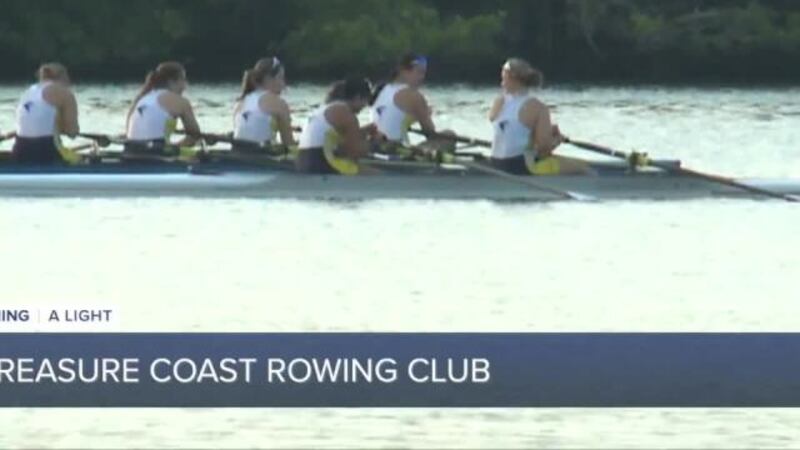 Published: Jun. 28, 2023 at 4:35 PM EDT
The Treasure Coast Rowing Club started 30 years ago in Martin County and has grown ever since.
"We have about 100 kids ages eight to 18 rowing every afternoon and every Saturday morning. So they're been very successful lately at regionals and nationals," said Michelle Weiler, the president, of the Treasure Coast Rowing Club.
With children and adult rowers on the water, the club is asking for boaters to slow down.
"In the afternoons, there's a lot more boaters on the water and we're on the water with the kids. And they're just kids and these boats are very fragile and low to the water and just a little bit of wake can submerge the boats in the water and it's very unsafe," said Stefanie Faulkner, the director of the Treasure Coast Rowing Club.
Their ask to boaters is simple.
"We just ask the boaters... to just go to idle speeds, give us as little wake as possible. And then you can pick your speed back up once you passed and we'll do everything we can to slow down and stop so that you get the right of way," Faulkner said.
The club has had a string of recent wins. The junior rowing team consisting of middle school and high school students won two gold medals at the U15 teams at regionals, and at state, teams took 4th and 9th place.
The club sponsors youth memberships for low income families through the Rowing Angels Fund and and relies on donations for that program and equipment upkeep.
There summer camp is still accepting sign-ups, which you can do by clicking here.
Scripps Only Content 2023