Vero Beach preparing for years of bridge construction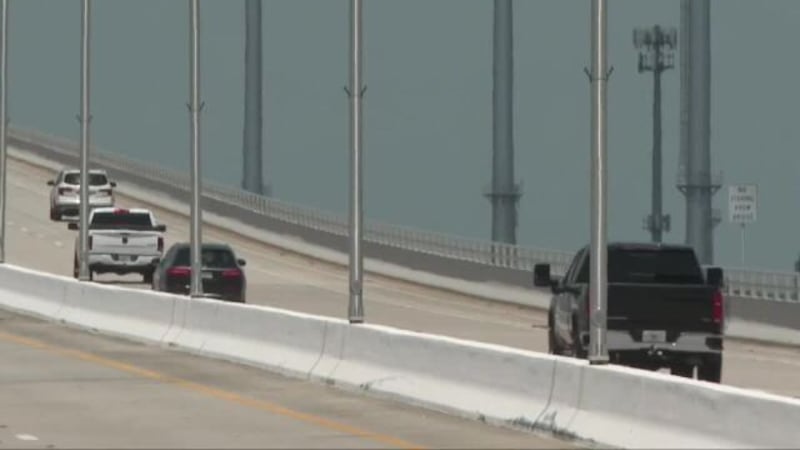 Published: Jul. 11, 2023 at 4:41 PM EDT
Road barricades and construction zones have become a part of daily life.
Now, residents in Vero Beach are getting prepared for another massive bridge project that will keep those cones up for years.
Carol Kanarek moved to the barrier island in Vero Beach before the 17th Street bridge, also known as the Alma Lee Loy Bridge, was initially built more than four decades ago.
She's seen Vero Beach get discovered in recent years.
"We love our visitors, we love our new residents, but it has impacted our travel," Kanarek said.
She came to Tuesday's City Council meeting to express her concern about a decision the council had to make.
"To think the bridge could possibly be closed for two-and-a-half years is an awful thought," Kanarek said.
The Florida Department of Transportation presented the council with two options: an entire shutdown of the bridge for more than two and a half years or reducing traffic to one lane in each direction for more than four years.
Vero Beach Police Chief David Currey said from a public safety standpoint, the more access the better. He said travelers from the south end of Indian River County coming to the bridge already cause backups, even now in the slower summer season.
"We just think some access is better than no access, to keep one lane east and west throughout," Currey said. "Like we've done in the past with some construction, albeit maybe slow, it won't cause the congestion that if it was closed over on the barrier island trying to get over."
The 17th Street bridge carries about 22,000 vehicles per day. In comparison, the State Road 60 bridge, just to the north of the Barber Bridge, carries about 20,000 vehicles per day.
"At the end of the day, you have to pick the least worst option," Councilwoman Tracey Zudans said.
The city manager told the council once the repair work is done, it should last until 2054.
After a brief discussion, the council voted unanimously to close the bridge only partially, which was a relief to Kanarek.
"We have to have that bridge, and we have to have that bridge open for accessibility," she said.
The bridge work is scheduled to begin in September.
Scripps Only Content 2023