Scientists monitoring overlooked algae toxin in Indian River Lagoon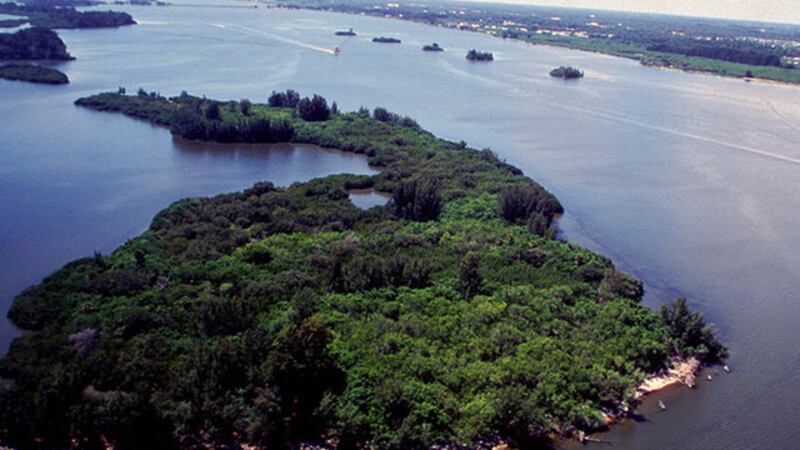 Published: Jul. 12, 2023 at 5:40 PM EDT
When talking about toxic algae, the focus often shifts to Lake Okeechobee and whether harmful discharges will pollute the waterways.
But scientists at Harbor Branch Oceanographic Institute are also looking at other potential dangers in the water that are not so easily visible.
On Wednesday, mats of blue-green algae had formed in the C-44 canal just east of Port Mayaca.
The hope is that this algae-laden water, likely toxic, doesn't head east.
But it's visible and can be tracked.
Not every potential water danger is so easy to see.
Scientists at Harbor Branch Oceanographic Institute just finished a study on Pseudo-nitzschia, a type of phytoplankton that is found in the Indian River Lagoon.
It's important in the food chain, but there is a downside.
"This one happens to produce a compound that is toxic to humans and animals, so that's what makes this one problematic," Dr. Malcolm McFarland said.
McFarland said that compound is called domoic acid, and while not toxic to the touch, people can get sick if eating contaminated shellfish.
During the 18-month study, scientists collected more than 150 samples from the lagoon between Stuart and Sebastian. They discovered nearly half of the surface water samples had domoic acid in them.
"In wintertime, when it's cooler, late fall until early spring is when you see it the most," research assistant Stephanie Schreiber said.
This month, dozens of sick and dying marine mammals have turned up on the California coast, because of a large bloom of toxic pseudo-nitzschia.
McFarland said events like this emphasize the importance of continued research.
"We know it's there. We know it's abundant at times. We know it can produce toxin," he said. "Thankfully, we have not seen large-scale toxic blooms like they have in California yet."
In the future, scientists on the Treasure Coast may expand where they're looking for it, including out in the ocean, keeping one eye on the algae that can't be seen and another on the algae that can.
Scripps Only Content 2023