Stuart business searched by IRS agents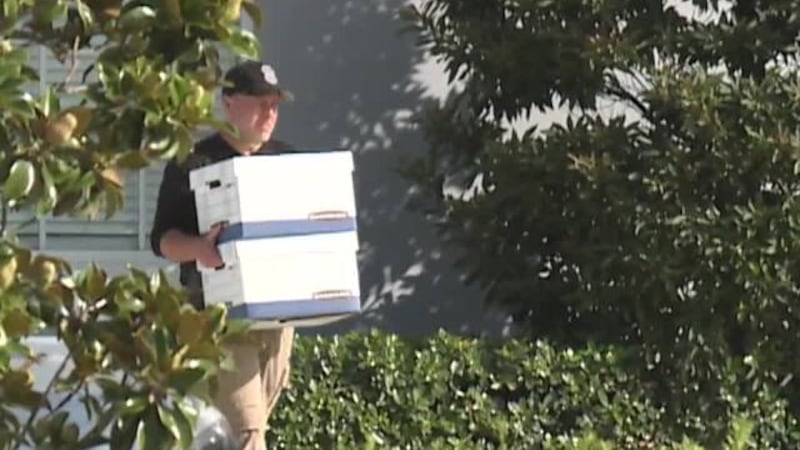 Published: Jul. 12, 2023 at 9:51 PM EDT
A business in Stuart was searched by IRS agents on Wednesday.
WFLX witnessed the agents in the industrial area at 3180 SE Slater St., between A1A and Southeast Federal Highway.
"IRS Criminal Investigation Special Agents were at the address of Elite Payroll Solutions on 7/12/2023 on official business," IRS special agent Darline Toussaint, the public information officer for the agency's Miami field office, said in a written statement to WFLX.
Witnesses said 20-30 undercover cars started pulling into the location around 9:30 in the morning. "It was like a scene from a movie, it was like what! Then they all started coming out. They had the big gear, tactical gear because they probably didn't know what they were walking into," said a witness who didn't want to be identified.
"During this time did you see them pulling anything out?" WFLX reporter Joel Lopez asked.
"They were taking boxes in, filling them up and bringing them out, all kinds of big backpacks," the witness said.
WFLX arrived around 5 p.m. and saw law enforcement officers with shirts that read "Police IRS Criminal Investigation," coming in and out of a door with the markings of "Tee Off Temps" and "Elite Payroll Solutions.
"Have you ever noticed anything weird or suspicious happening?" Lopez said.
"Never, it's just the workers. You see them in the morning but there's nobody coming and going in that place," the witness said.
Scripps Only Content 2023