Summer camp dance-off returning to South Florida Expo Center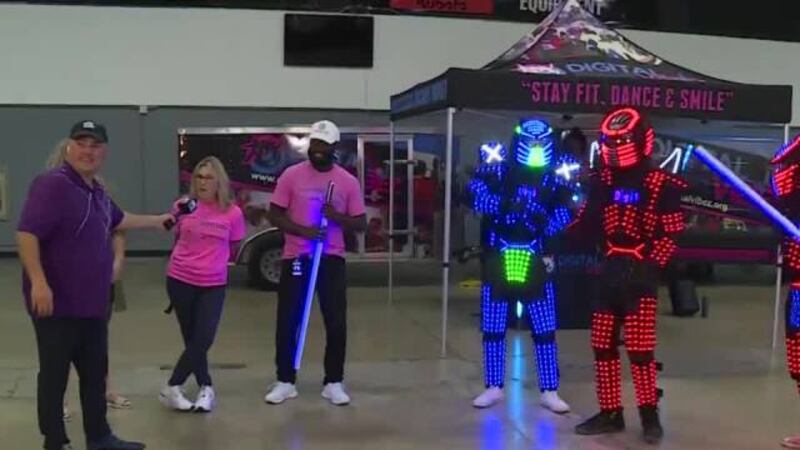 Published: Jul. 13, 2023 at 10:01 AM EDT
Thousands of Palm Beach County summer camp kids will participate in the 12th annual KidsFit Jamathon at the South Florida Fairgrounds on Wednesday, July 19.
The goal is to get kids up and active.
"Childhood obesity is skyrocketing. And we try to figure out a way to get the kids to exercise without them knowing that they're exercising," laughed Wil Romulus, the executive director of Digital Vibez Inc.
"This is one of the largest kids fit events in the whole entire nation. We're have over 6000 participants that's ready to come," said Jana Hernandez, the chief operating officer of Digital Vibez Inc.
"It's a heart-pumping, emotional empowering day for everybody," said Deborah Feinsinger, the director of community relations for Digital Vibez Inc.
The nonprofit offers a concert vibe with music, dance performances, amazing sound, stage. lighting, inflatables, and local celebrity dance judges.
Kids will have an opportunity to participate in the acclaimed dance contest with the winning program receiving $750 and second place receiving $250.
Scripps Only Content 2023